**The posts I write might contain affiliate links or be written in collaboration with businesses or brands. Please see my disclosure policy for more information.**
You may remember my post last week about Someone Special Is Turning 7 This Week…..
Well that "Someone Special" was our littlest fart, Sara-boo.
My Sara-boo is Princess/Diva/Drama Queen/Tomboy/Pink Power Ranger. As a result, she likes to play dress up…a LOT.
So when I was approached by Just Pretend Kids to do a review of their products I jumped at the chance. Good stuff!
Just Pretend Kids and it's parent company, Wyla Inc. are an exception to the rule. Wyla Inc. has been designing and supplying lace, tulle, and other novelty fabric for over forty years, so they've learned a thing or two about producing quality fabrics that will favor your wallet and stand up to your child's imagination. Many years ago, Wyla Inc. was asked to create a line of tutus and costumes using the fabric they supplied, which has laid the building blocks for what is now Just Pretend Kids!
There is just something whimsical and sweet about this company. I LOVE their graphics, pictures of products and images.
AND it's doesn't hurt that their product are wonderful too. Here's Sara sporting her new Just Pretend Kids TuTu. Please notice the footie jammies. She is obviously a fashionista like her mother ::cough::cough::.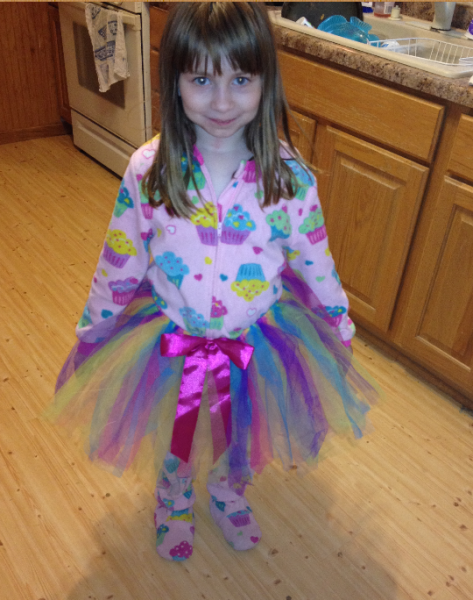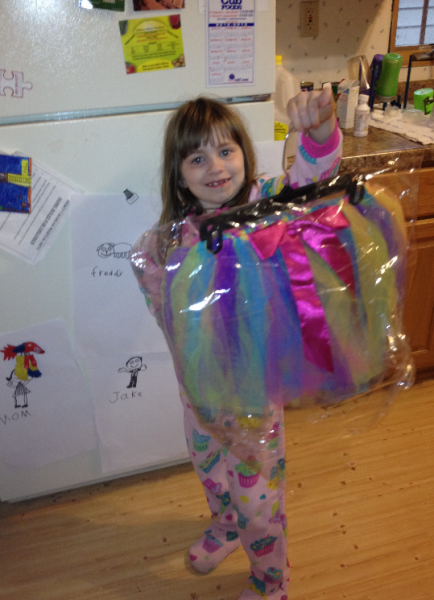 In a nutshell, Just Pretend Kids specializes in a children's fantasy dress-up assortment. The 2 categories within their "Just Pretend™" collection include princess and costumes, all of which are high quality.
The care that is taken to make these items comes from years of experience, especially with the companies president having children who loved playing dress up. They have tons of accessories as well, and all made with the same high quality as their pretend play gear.
I also noticed they have other costumes as well. I saw a few that just made me squeal "KA-UTE!!!" But if you have a rugrat that likes any sort of pretend play, I highly recommend Just Pretend Kids by Wyla.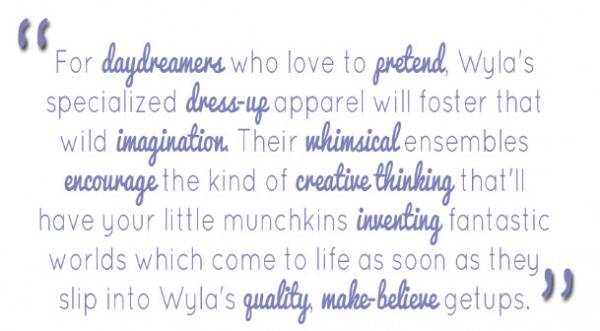 You can connect with Just Pretend Kids by Wyla Inc.