**The posts I write might contain affiliate links or be written in collaboration with businesses or brands. Please see my disclosure policy for more information.**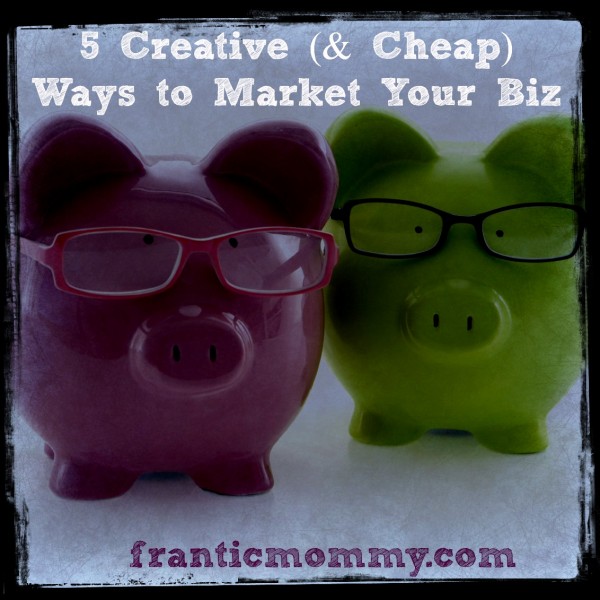 Ever heard the saying "the squeaky wheel gets the grease?"
Basically it means who (or what) is making the most and loudest noise gets the attention. That also pretty much sums up social media these days as well. The on-line world is so noisy. Business owners and entrepreneurs need to get creative, be proactive, and be "squeakin" every chance they get. But also do it in new and creative ways.
1. Team up! Find someone who can share links with, exchange add space with, and cross promote with. This works for the on-line and off-line world as well. A local book store that is a few doors down from a coffee shop could easily generate business by tag-teaming on coupon since book reading and coffee drinking often go hand in hand. A creative artist can team up with an resort or event center and offer classes for the guest who are looking for something to do. The cool on-line lingo would be "JV" (joint ventures) but the bottom line is, teaming up with a like-minded business professional is a win/win for both of you.
2. Think outside the box.  Advertise and market somewhere completely new and different. Guest posting for other blogs or websites is a great way to get your name in front of new eyeballs. But article writing can go beyond that. Don't forget your local Chamber of Commerce who may be looking for newsletter filler, a newsletter that goes out to hundreds of business people. Offer to write a free article for a local newsletter, magazine, or paper in exchange for a tagline with your contact info. Think beyond conventional ways to advertise and anew possibilities emerge.
3. Volunteerism, baby. You can network, connect, and gain visibility for yourself all while providing much-needed help in your community (plus volunteering is FUN).
4. Be your own Social Media Guru: Learn everything you can about Social Media, and WORK IT. Like it or not, Facebook, Pinterest, LinkedIn and Twitter are tremendous traffic-drivers for blogs and websites. You don't have to be a Twitter expert to achieve the basics. Just.Do.It. If you know nothing about Social Media, seek out gurus to learn from. We are blessed to be living in an era where free information and training is abundant. I highly recommend gurus like Amy Porterfield, Melanie Duncan, Mari Smith, Jon Morrow, Blogging With Amy , Social Media Examiner, and Ali Brown, just to name a few. The tsunami of Social Media is HERE. You better learn how to swim.
5. Align Yourself as an Expert and Educate: Educating other people automatically makes you the "go-to" person in your field. Teach a class, start an on-line discussion, sit on a panel. If you are the one who's telling them, who do you think they will consider the expert?"-Ann Convery (Speaker and Trainer).
Start small (local Community Ed) and work up from there. You would be surprised what opportunities await you once you put yourself "out there" as a speaker and trainer.
How about you? What creative marketing ideas have worked for you?