**The posts I write might contain affiliate links or be written in collaboration with businesses or brands. Please see my disclosure policy for more information.**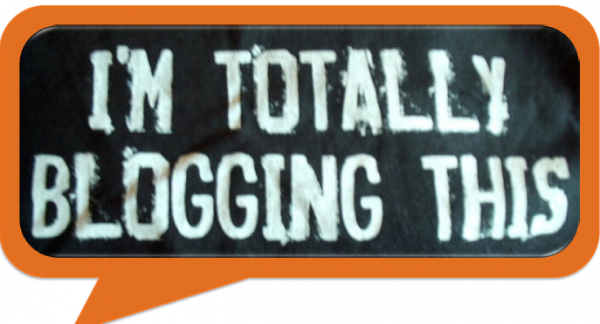 I get asked often where I find ideas and topics to blog about.
Finding and writing awesome content is what I believe to be the number one issue for most bloggers. Luckily, I am blessed with the ability to see stories and topics everywhere. I get inspiration from other bloggers, the issues and struggles of fellow parents, and even everyday-run-of-the-mill topics make for great blog post fodder.
I  wrote a post once about myself and hubby's polar opposite approach to act of grocery shopping. We are like Felix and Oscar. I can spend two hundred dollars and be in-and-out in 15 minutes. He, on the other hand, will strategically plan, calculate, ponder, and spend about 4 bucks for 4 bags of groceries….in about 2 hours.
What's my biggest roadblock with blogging? What I gain in being able the ability to find great blogging content, I lose in lack of time. I work full time as a VA, have two kids under 10, and two successful blogs of my own to write for. People ask me all the time, "how DO you do it all?"
I have no frickin clue.
Oh, wait…yeah I guess I do have a clue.
I look for "helper tools." Things/sources/ideas that can make my life easier and finding blog content not so bloody tedious. Here's a few ideas.
Recycle and Repurpose:
No, I am not talking about Old-Socks-Into-Puppets tutorials, I am talking about past blog posts. If you have been blogging for 2 years or more, chances are your blogging and writing style has changed a bit. Go back into your archives and look for old material that you can put a new spin on, thus creating a new blog post.
Raid Your Draft File:
I have the WORST case of SOS (Shiny Object Syndrome) so I am notorious at starting a blog post, but not finishing the blog post.  Recently, I had the ever-so-talented Jeni Elliot from The Blog Maven migrate Franticmommy from Blogger to WordPress and one thing I learned is that I should have cleaned up my draft folder. The reason being, when you do a migration like that, your drafts will inadvertently become posts whether you like it or not. So all my disjointed thoughts, blog titles, and ideas were suddenly "out there" for the world to see. AWKWARD.
BUT the moral of the story is, when I repeated the process with Jeni for the migration of my Lakes Area Mom Squad blog, the first thing I did to prepare was make a raid on my draft file. Lo and behold, there was some good stuff in there! Without too much effort and time, I had a month's worth of posts finished and "in the hopper."
Call in the Cavalry:
Use social media to mention that you are looking for guest posters on your blog. Jump Into a Book did a delightful series called Family Book Festival where founder Valarie Budayr polled all her author and blogger friends asking them for their favorite childhood book and a matching activity. The result was a HUGELY popular series that readers LOVED, and it also freed Valarie up to work on her upcoming book The Egypt Game.
p.s If you are going to have Guest Bloggers on board, have some guidelines and boundaries in place so everyone is on the same page. Get a sample copy of a basic guest blogger agreement HERE.
Is my blog sometimes like a needy child? YEP. But I have learned ways around that with some of these ninja tips. I would love someday for my kids to learn to blog because it is such an awesome way to find their voice and grow their world.
PLR: Tired of "busting a nut" to get blog content? Here's my most trusted source for awesome PLR.
Interested in starting a review blog? Here's some tips and tactics to get you going.
How's about some ideas? Here's free report on 101 Business Blog Topic Ideas from Small Business Trends. Grab your copy HERE.
Where do YOU find blogging inspiration?