**The posts I write might contain affiliate links or be written in collaboration with businesses or brands. Please see my disclosure policy for more information.**
Mom Bosses, SAHMs, or Work-at-Home Moms, often begin their home business with very little money to invest. Heck, I started mine with virtually no start-up capital and it worked out just fine. Here are some things to keep in mind if you are starting a home business from Ground Zero.
First, a Website…(or blog!)
Since you will probably be finding many of your clients online, you will need a website. This is generally considered to be step 1 for any work-at-home venture. It is a means by which you can promote yourself, and a place to refer people who want more information.
The truth of the matter is that prospective clients are going to want to check you out before contacting you. Chances of them picking up the phone or connecting with without doing some snooping first are slim. This way they can visit your website, learn a bit about you, decide if you are a good fit for their needs, and then contact you by email through your site. Thankfully, though, starting a website is not expensive. You can generally purchase a domain for less than $10, or you can start a blog for free and build that as your promotional online presence. If you are going to start a blog, I HIGHLY suggest you start with WordPress.org.
Virtual Assistant
As you all know, I am a virtual assistant (VA). A VA is someone who does administrative or secretarial work remotely. VAs transcribe, translate, prepare mailings, create newsletters or blog posts, manage appointment calendars, do billing, and many other administrative duties. Virtual assistants are not confined to secretarial work, however. Some VAs offer web design, marketing consultation, and even technical support to clients. Since VAs use the internet and telephone, they can garner clients around the world and stay in contact easily using tools like Skype and Google Talk.
Creating a VA business is far from free, but it still can be done without thousands of dollars in the start-up.  I would strongly suggest taking some VA courses online from either VAClassroom or VANetworking. Whether you take a course or not, success depends significantly on the hours you are willing to put in. I would also suggest investing in a really good computer or laptop. Since this is the mainstay of your biz, you need to have good equipment. Need more details? Check out the whole series I did called What it Takes to be a Virtual Assistant HERE.
Consulting
Teaching others something you know (and know well) is a low-cost WAHM idea. Spread the word that you have valuable knowledge and are creating a business based on sharing your knowledge and expertise with others.
Some ideas for consultant businesses are in the fields of nutrition, natural lifestyles, green living, small business start-up, and marketing. But in reality, there are so many possibilities in the consulting world that you can get unique and creative with your consulting business. Just make sure you are filling a real need before you venture out to sell your knowledge. Set up your consulting practice like a regular business and spend some time researching other consultants' rates and offerings. I've always said there will always be people out there who are willing to pay you for the knowledge & experience you have in your brain.
Childcare
Someone needs to care for children while their parents are working – even working from home! Once you check with your local regulations and laws in this regard, running an in-home daycare (or something less official, such as watching one family's children) can be a lucrative at-home business. I've also always thought there would income potential in offering a "latch-key-kid" service. Care and supervision of school-aged kids between the time they get done with school and their parents get off work.
Writing Web Content
The internet is the place to go for information and if you have any sort of skills in writing, this could be a potential stream of income for you. Businesses, brands, companies, and organizations, need to get information out somehow, and writers of web content are often in demand. You can work for a publishing company that provides web content to its clients and write articles on various subjects. Check with online job sites like ODesk, Elance, and Guru too for content writing opportunities.
Freelance Work
Like Web Content, freelance takes writing skills, but it is still another business idea. Freelance can be more along the lines of writing for magazines, newsletters, and even writing training manuals and these projects tend to be bigger and take longer. As a freelancer you could offer marketing advice, design websites, write articles, edit e-books, and a host of other things. Working freelance means you have multiple clients rather than an employer, and you will need to market your business and skills in order to find clients.
Start Your Own Business
Working as a freelancer, Consultant, VA, or web content creator means you are working NOT as an employee, but as an independent contractor. You are responsible for finding clients and promoting your business. Take the time to set up your endeavors as a business (file with the state, get a business ID number, plan how you will do your taxes) order business cards, and figure out a billing system. Getting your processes in place before you get clients on board will save you costly mistakes later on down the road.
Choosing the right marketing strategy (or strategies) is important too. It's not "start my business and they will come…" NOPE. It doesn't work like that. Look into social networking like Facebook, LinkedIn, and Twitter, and use their advertising platforms to get your name out. However, it pays to take it slow – no one wants to be "spammed" all the time about your business. Build relationships in your demographic – join groups, make friends, join discussions, etc. – and then see where you can advertise to your potential customers.
Have a Plan
The old saying "a ship can't leave the harbor without a destination" make be dorky and overused…but it's true.
You need to know what you're doing and have a handle on the tasks that need to be done. As a mom, you will have unexpected interruptions and also unexpected moments when you can snatch a few minutes' work. If you have a grasp on the day's tasks, you can nip in and out of work mode and always know what needs to be accomplished. If you have a spare ten minutes you weren't expecting, and you have to spend that ten minutes organizing and figuring out what needs to be done, you've lost productivity. It may take a while to "find your groove" but you will find it.  Don't give up and have faith.  It IS possible to work from home and have a family balance too.
More Resources for your Side Hustle Journey
MOM BOSSING
MOM BOSSING: The Freedom to Create the Business You Love is a book filled with personal stories, resources, support, wisdom, and encouragement from a solopreneur who has been in the trenches as a mom boss. This step-by-step guide shares the truth, fears, tears, and cheers of being a mom who is building a business empire on her own terms. If you are looking for a new career for the "second half of life," venturing into direct sales, rocking a home business, or dreaming of leaving a dead-end job, this book provides the building blocks needed to move forward with a healthy dose of humor authenticity. In many ways, this book could also sport the tagline of Building a LIFE on Your Own Terms.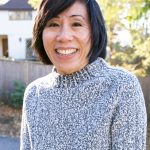 I was lucky to have Becky Flansburg join us at Multicultural Children's Book Day when we first began our nonprofit. She was the "head elf" which meant she did everything from project management to help us get sponsorships. In the early years, we weren't able to keep her busy for more than a few months a year and even that was very part-time. Becky's contribution to the team helped us grow our nonprofit, and, in turn, we were able to keep her busier. Now, as a "mom boss," Becky is sharing her journey and her wisdom for moms who want to try solopreneurship.  It's particularly helpful for anyone who wants to become a VA (Virtual Assistant).~author and mompreneur, Mia Wenjen
Also available on IndieBound.com.
Have you ever dreamed of working from home on your own terms instead of being confined to a corporate cubicle or windowless office? Have you ever dreamed of earning a steady and honest income while still having plenty of time for friends and family?
Lucky for you, it is all very possible. It's a life that I have successfully been living for over 9 years…and I can't imagine supporting my family (and following my dreams!) any other way.
Within the pages of this robust 90-page e-book and resource guide is the motherlode of excellent information about working from home (on your own terms) all rolled into a handy read-at-your-own pace guidebook.
Whether you are looking to pursue a career as a freelance writer, virtual assistant, graphic designer (and more) this Resource Guide will provide the insight, tools, guides, advice, and strategies that can apply to any freelance business. If you want the very basics of getting started without the benefit of support and coaching, this eBook is for you.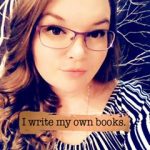 For anyone looking to start their freelance career, or up their game, this book is the perfect place to start. Jam-packed with actionable items and details about even handling unruly clients, well-meaning visitors, and kids while working from home – this book has it all! Highly recommended!~author and mompreneur, Carissa Andrews
For those who are contemplating the freelance lifestyle but need a guidebook with baby steps, this is your manifesto! Becky Flansburg shares her tips for balancing a freelance career with a family including the nuts and bolts such as the online tools she uses for networking and running her business. Becky is a gentle and realistic cheerleader for anyone who wants to work at home as a solopreneur.~Mia Wenjen
FREElance FREEdom is Available on Kindle
Also available on IndieBound.com.
Available in Paperback on Amazon: mybook.to/FREElanceFREEdompprbk