**The posts I write might contain affiliate links or be written in collaboration with businesses or brands. Please see my disclosure policy for more information.**
I am a pretty competitive person by nature and lllooovveee me a good challenge. One of the many things I cherish now that I work from home is not only the challenge of finding creative ways to save money, but also to make money. Aside from my freelance and VA income, I am always on the hunt for new and inventive ways to earn more. I feel like a mad scientist in my lab testing out new sites, methods or tactics that could assist in Earning Extra Money and adding some dough to my family's bottom line every month. Here are some of my current favs (and the ones that make me $$)
Affiliate Sales: When fellow mom and blogging buddy Becky Mansfield asked me to become an affiliate for her new book Potty Train in a Weekend (affiliate means I earn a small commission on every item sold) I said SURE! Why not, right? We have faced the diaper/potty train challenge at some point. "I want to keep little Suzie in diapers FOREVER"….said no Mom, ever.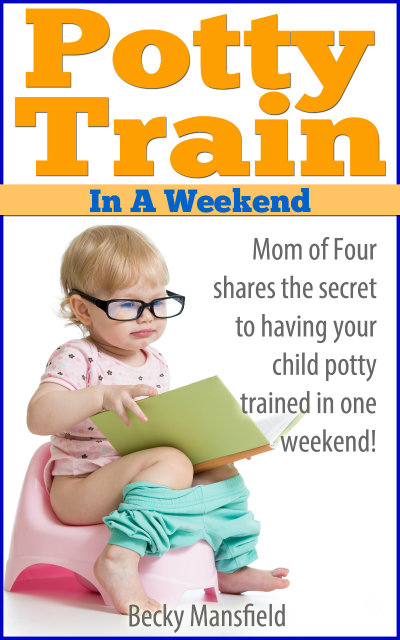 Needless to say, I am not getting rich off of pitching Becky's awesome ebook, but it does provide me with a tidy little additional stream of income each month.
Sponsored Posts: LinkVehicle has been my surprise "honey-hole" of income so far this year. LinkVehicle makes it simple for Publishers (meaning; bloggers like you) to earn money by blogging on your website. Your website will be kept completely private in their marketplace until an advertiser buys an ad and you approve that ad. There is no fee to become a publisher and many times they have the verbiage for a blog post pre-created (you don't have to use it if you don't want to-I always do) and there's usually only one backlink needed. LinkVehicle pays out on the 1st of every month via PayPal. I made $112 with LV in March and am anxious to see what they offer me in April!
Swagbucks: I am relatively new to Swagbucks but I am intrigued by the fact that I can  can use their search feature and be rewarded for searching the Internet. I can also be awarded Swagbucks for watching videos, shopping online, referring friends, playing games, answering surveys or taking advantage of other offers.  I can then take my accumulated Swagbucks and use them towards gift cards, merchandise and much more.
SocialMoms.com: I love belonging to the SocialMoms network not only because they have amazing info and articles, but they also offer opportunities for member to perform tasks on behalf of sponsors to earn points. More often than not the tasks involve Twitter and tweeting out product info or even being part of sponsored Twitter Parties. It's easy to earn points and I cash mine in a couple of times of year in the form of a money payment to Paypal. SocialMoms is free to join and worth checking into.
Sponsored Tweets: Another easey-peasey-lemon-squeezy way to earn a few extra bucks. Again, you won't get rich, but it is a pretty easy way to add a few bucks to your coffers. Sponsored Tweets gives users opps to tweet out pre-determined information under their own Twitter account. Lately, I have tweeted out updates from Sam's Club, Wal-Mart, PeiWei and American Greetings. I am paid .80 for a one-time tweet. It may not sound like much, but it does add up!
Fiverr: I have yapped so much about Fiverr, I am blue-in-the-face! HOWEVER, it still remains a great way to earn extra income and very quick-n-easy fashion. Fiverr is an online marketplace where people buy and sell products and services for $5. It's a popular freelancing site and if used wisely can be turned into a great source of income online. Once you are able to establish yourself as a seller on Fiverr it has great potential to help you earn a regular income. If you are intrigued and want to know more, check out this post I did around Christmas-time about the power of Fiverr.
What do you use to generate extra income?
**some of these links are affiliate links. If you click one and buy something, I will be able to put the "fancy creamer" in my coffee today ;0)