**The posts I write might contain affiliate links or be written in collaboration with businesses or brands. Please see my disclosure policy for more information.**
**Taken from an Essentia Health press release-shared with permission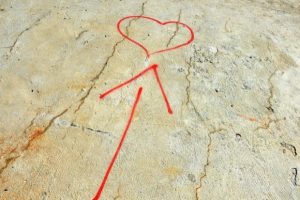 Women often experience different symptoms before a heart attack
When Mary Jo Warren started noticing pain in the back of her shoulders, she figured it was stress or maybe she was spending too much time hunched over her new e-reader. Then she realized she felt the same pain when she worked out on a treadmill.
"I knew women can have different symptoms before a heart attack, so I decided I'd better get it checked out," Mary Jo says.  The pain and a feeling of tightness in her throat had reoccurred over three months when she made an appointment with her physician, Dr. Michele Thieman at the Essentia Health-Walker Clinic.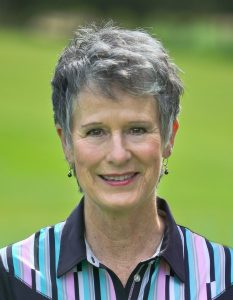 Although Mary Jo is a healthy 72-year-old woman, Dr. Thieman recommended a stress test at the Brainerd Lakes Heart and Vascular Center at Essentia Health-St. Joseph's Medical Center in Brainerd.
"The location of her pain was not typical of heart disease but Mary Jo said activity made it worse. When the pain was activated was important," explains Dr. Thieman. "It wasn't clear, but a stress test would rule out cardiac issues and reassure us."
Mary Jo's stress test showed a small area of restricted blood flow and her other symptoms were stable, says Dr. Michael Thurmes, an interventional cardiologist at the Heart and Vascular Center. One of the options he offered was an angiogram, a test that uses a tiny catheter to inject dye into the blood vessels around the heart. X-ray images of the dye help detect blockages.
"I wanted to find out what was going on, so I chose an angiogram," says Mary Jo, who lives in Walker, Minn. "I figured it wouldn't show anything. I have two girlfriends who had classic symptoms, jaw pain and arm pain, but their angiograms showed nothing."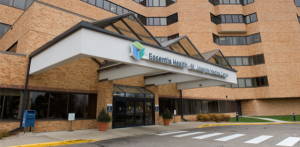 Dr. Thurmes offered Mary Jo the option of having the minimally invasive procedure through an artery in her left arm, instead of her groin. "I was very relieved to hear he could do it in my arm and that it was an easier way to do it," she recalls. "Dr. Thurmes was very good at explaining the procedure. I really liked how he took the time and answered all my questions. He left it up to me to make the decision. I didn't feel rushed."
Dr. Thurmes says he uses the radial approach on more than 80 percent of his patients. Using the radial artery in the arm is more comfortable for patients and often safer than using the femoral artery in the groin, he explains. Patients can sit up right after the procedure and eat, he added.
When the angiogram revealed one of the major arteries in Mary Jo's heart was 90 to 95 percent blocked, Dr. Thurmes used the same catheter to expertly insert a tiny metal stent to open the artery. He also found some narrowing in two other major arteries but they didn't warrant intervention.
After spending a few hours in recovery, Mary Jo was able to go home the same day. She praised the staff at the Essentia Health Heart & Vascular Center.  "I felt like I was the only patient there because I got so much attention," she says. "My nurse, Jeff, explained everything to me and was very gentle. He really knew what he was doing."
Mary Jo's experience illustrates the need for people to pay attention to new symptoms, especially those that reoccur, says Dr. Thieman and Dr. Thurmes.
"Listen to your body and what it's telling you. If something is new or different, take note of it," says Dr. Thieman. "As physicians, we're trained to connect the dots. The more dots you can bring to us, the easier it is to connect them and find the right path."
"The way the heart is wired to the brain, the pain doesn't localize," Dr. Thurmes explains. "Everybody feels the pain a little differently. It's hard for people to tell if the pain is from their heart."
Dr. Thurmes says that is especially true for women. "Women have less typical symptoms. "They report sweatiness, shortness of breath or back pain and not chest pain."
"I'd rather see 10 people and reassure them that's it is nothing than miss that one person who should have come to see me," Dr. Thurmes says.
The Brainerd Lakes Heart & Vascular Center offers comprehensive heart care at Essentia Health-St. Joseph's Medical Center in partnership with CentraCare Heart & Vascular Center. For more information visit EssentiaHealth.org/HeartVascular or to make an appointment call (218) 828-7580.
***Franticmommy was compensated for this post