**The posts I write might contain affiliate links or be written in collaboration with businesses or brands. Please see my disclosure policy for more information.**
Earlier this week I found myself staring at my calendar, noting the date and feeling a mixture of relief and sadness. Relief because…well…this mama could use a break. Sadness because what I saw was that our summer is winding down and soon the kids will be back in school.
Those who have been following our Quest for a No Bummer Summer know that every summer this family immerses themselves in as much fun, adventure and recreation as our pocket books can take (and our aging nearly-fifty-year-old bodies can take). Our No Bummer Summer involves tons of family time and tons of outdoor time. Personally, it's my mission as a mom to seek out the most fun, educational and interesting attractions and events in our fair state to share with our kids during the non-school months.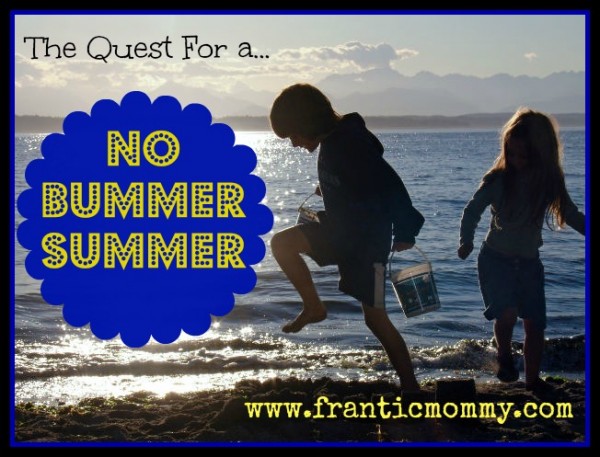 Here are some of our past No Bummer Summer Adventures:
Our Jake (age 12) and Sara (9) love zoos…actually our whole family adores animals and zoos. This year Jake and Sara suggested we do a "Zoo-a-palooza" this summer. Our goal with our Zoo-a-palooza is to visit every zoo possible in the state of MN, several of which we have never been to. Well this love of critters also expanded to animal santuaries and educational centers and we knew of TWO super-good ones in one of our favorite towns; Ely, Minnesota.
On the east edge of the town of Ely is a sprawling complex that we were very excited to visit. The International Wolf Center is one of the world's leading organizations dedicated to educating people about wolves.
The organization is committed to advancing the survival of wolf populations by teaching about wolves, their relationship to wild lands and the human role in their future. Opened in 1993, the Center's 17,000 square-foot state-of-the-art facility is home to five ambassador wolves; Denali, Aidan, Luna, Grizzer and Boltz.
Visitors can watch the habits and interactions of these wolves through large windows that allow for the observation of communication, play, hunting and eating. The International Wolf Center is also filled with learning opportunities that includes photo galleries, educational films, interactive exhibits and scheduled talks from the Center's resident wolf experts. For those wanting to immerse themselves deeper into the life of the northwestern wolf, the organization also offers afternoon, weekend and week-long programs that include intriguing options like howling trips, radio tracking, snowshoe treks, family activities, dog sledding, videos, presentations, demonstrations and hikes.
The day we were there it was hotter than Hades and the wolves were hunkered down in their dens. Luna was out moving around a bit and gnawing on a beaver carcass. Travis, one of the center's wolf experts told me that wolves subsist on a "feast or famine" style of eating so they only feed the wolves once a week (on Saturdays). These wolves can, and will, eat 20% of their body-weight when they eat. Luna, who is a 100 pound female, can easily eat 20 pounds of meat and be good for a week, two weeks at the most. Aiden, who is the dominant male and even bigger than Luna, will eat even more than that. Fascinating!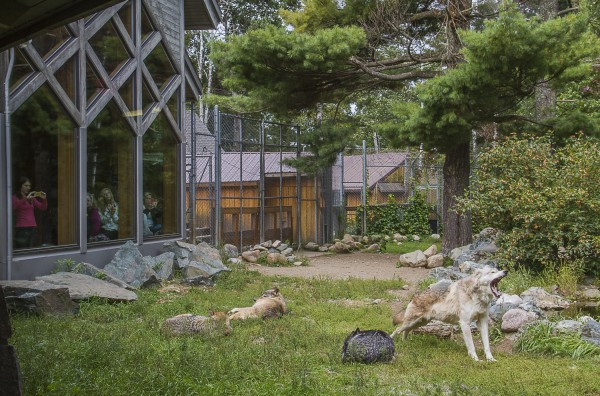 Basically, there are tons of "wolf-ish" things to do, see and learn about at this amazing place in Ely, Minnesota. So load up the fam, drive on up to the northern-est parts of Mn and enjoy a "howling" good time!
**I was given discounted tickets for use in this review. Opinions expressed are purely my own