**The posts I write might contain affiliate links or be written in collaboration with businesses or brands. Please see my disclosure policy for more information.**
There has been many-a-time in my never-ending quest for "healthy" that I've found myself stuck in a rut.
You know the "rut" I mean; the one where you're so bored with all of your current recipes that you're ready to throw in the proverbial towel and drown your frustrations in a bag of Cheetos.
There has also been many times when I've turn to my favorite cookbook (Pinterest) for inspiration, and discovered "healthy recipes," that I really question that what I am seeing is truly healthy. It sounds good and looks good, but when I read the ingredients I have nagging doubts that it's going to be a good choice. I think it would be safe to say that 99.9% of the time when I am scoping out a yummy new recipe, I would love to get a nod of approval from a registered dietitian. You know, someone who truly knows what they are talking about.
Lucky for me that dream is now a reality. What was that? I think I just heard angels sing.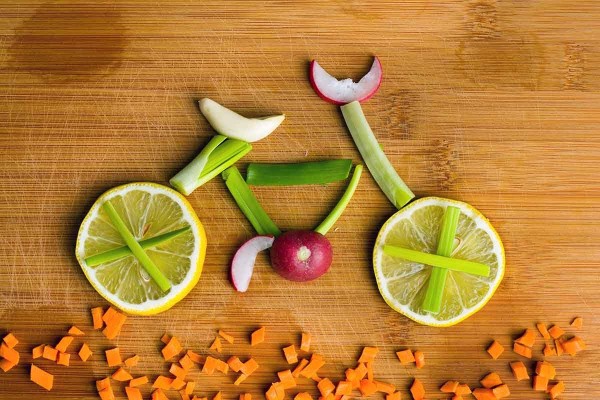 The answer to my healthy cooking conundrums is Healthsoup.com. Healthsoup is a great way for busy parents and individuals to discover healthy foods that look amazing, and are delicious as well. This site is also bursting with eye-popping images that make me drool and gives me all sorts of new inspiration and ideas.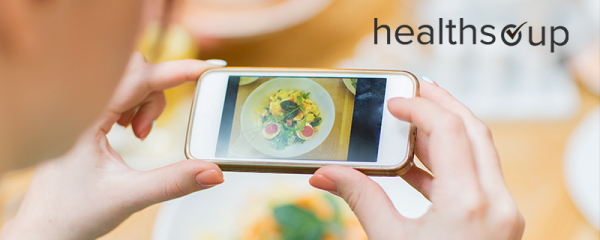 PLUS, by using Healthsoup's beautiful visual search, users can find healthy food inspiration for their specific diet and health needs. Vegan? No worries. Need Gluten-free? Not a problem what-so-ever. Have specific food allergies? Healthsoup has you covered. Healthsoup lets users search healthy recipes by diet like vegan, vegetarian, low fat, low sugar, kosher, diary free, fiber rich, low sugar, low sodium, protein rich and many other diets. How cool is that?!
Users can also search for healthy foods and recipes by health goals like weight loss, athletic performance, pregnancy, kid friendly, diabetes, beauty, allergies, healthy heart and weight maintenance as well.
The real bees knees is in the fact that the recipes and healthy foods on Healthsoup are not only actually healthy, these recipes are rated by dietitian nutritionists.
I think it would be safe to say that most people think they really don't need a nutritionist to help them eat healthy. I secretly have always wanted to work with a nutritionist, a desire that is stronger than my dream of working with Super Nanny. But the reality is that the benefits of having a nutritionist in your corner is HUGE and that support could make the difference between a successful and sustainable life-style change, and one that craps out after only a few weeks.
Healthsoup offers a modern digital platform for nutritionists to curate recipes and tips, connect with health conscious users and become social influencers. It's very much a hub of wisdom where experts and individuals who need some extra health and well-being can gather, learn and be encouraged. Think of this amazing new option as a Vitamin-B shot of information!
In a nutshell, Healthsoup is NOT just another "recipe site."
It's a place to find healthy recipes that motivate a change in eating habits; a change that can be based on whatever specific diet criteria is needed. And, it's all done in very visual and eye-catching way.
I am a firm believer in the fact that, to get healthy, people don't necessarily need a rigorous diet. They need healthy options, recipes and support so they can make these changes last a lifetime. The basic Healthsoup.com options are completely free, but users can opt to purchase coaching plans from one of their hundreds of registered dietitians. This robust site will be available soon on a mobile app that will make it extremely easy for users to connect with nearby nutritionists and dietitians.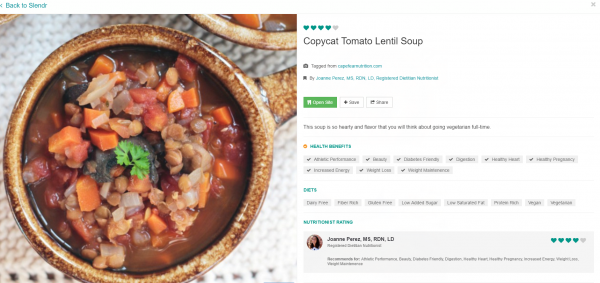 Everyone wants to eat healthy and Healthsoup is just the ticket for those looking for truly healthy recipes rated by the pros and the guidance they need to make their healthy eating aspirations stick.
What are you waiting for, go discover Healthsoup.com and enjoy some genuinely healthy new recipes ASAP~!
Disclaimer: Content on Healthsoup is for informational purposes only and is not meant to treat, diagnose or prevent any medical conditions. 
Dislcaimer 2: Franticmommy was compensated for this post (but is still totally groovin' on this new site!)