**The posts I write might contain affiliate links or be written in collaboration with businesses or brands. Please see my disclosure policy for more information.**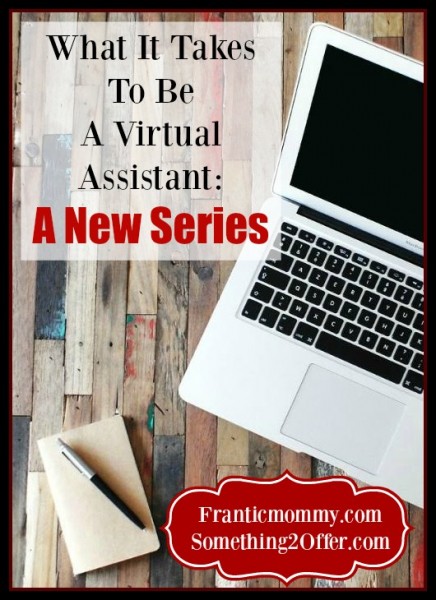 Thaleia Maher from Something2Offer and I have joined forces to co-create a series this month called What it Takes to Be a Virtual Assistant. She and I have had so many valuable discussions about being virtual assistants and working from home that we decided to get serious about this topic and create something that will really help readers understand what a VA is, and move forward in their quest to become one.
These are just a few things we will be covering on Franticmommy, and Thaleia's Something2Offer blog:
Today I am focusing on shifting gears and looking at VA's from the viewpoint of a client with "I've Hired a VA-Now What?!"
The word "virtual assistant" is getting more recognized every day and more and more business professionals realize the benefits of outsourcing to VAs. It's sooooo nice to see busy professionals giving themselves credit for what their time is worth and tapping into outsourcing as a way to free themselves up to do what's most important –making money for their business.
But unfortunately there are a few business folks out there that know they need help, but once they hire a qualified VA they lapse into a bad case of "OK…NOW, WHAT?" The need for help is replaced with the worry of "how do I keep this person busy?"
First, let's Cover What kinds of work does a VA does.
Tasks for Virtual Assistants can be "Admin" related:
responding to emails (Help Desk)
managing client's business calendar
researching and compiling information
business writing, editing, and proofreading
co-ordinating mailings and marketing
Other Skillsets
write and publish or schedule blog posts
work with auto-responders
rewrite of private label rights content
optimize a website for search engines
create a slideshow presentation
update websites
set up social networking profiles/pages
create videos and publish them online
proofreading marketing materials or blog posts
creating e-newsletters.
creating shareable images for social media.
bookkeeping
project management
setting up a membership site
The list is endless. Most every task affiliated with business (no matter what industry you are in) is "outsource-able" to some degree. The best way for a someone thinking of bringing on a VA is…..DOCUMENT EVERYTHING YOU DO.
They are called "Process Documents" (some people call them Standard Operating Procedure (SOP) documents) and even if you remove the "VA component" from the picture, all business professionals should have some sort of documentation in place pertaining to how they conduct business. Having this information in place is golden just in case (god forbid) they are unable to run their business for a length of time. Having enough detailed information written down will enable friends, family or a team member to pick up the slack and keep things rolling.
A process document is just as it sounds-a document that describes your processes. It could be your social media process, your billing process, your marketing process, or even your lead generation process. Basically, it is a roadmap of how your business runs including passwords, platforms, and best practices.
Not only is it valuable to have this info in place in case of emergency, it's a wonderful tool for training in your new VA. Some training is required, but gone are the fears of "when do I find time to train this person?" or "what do I do with them now?"
NOW, if you are still stumped to what sort of tasks to farm out to your new VA think of it this way; what tasks are critical to the running of your business, but don't directly make you money (social media, email organizing, bookkeeping, etc). Those tasks are the perfect place to start handing off and reserving your time as the business owner for creating revenue-producing products and services.
So are you ready to take the first step? As a VA, I can help, but I also highly recommend sites like IVAA for high-quality VA's that can help with pretty much any task you can think of.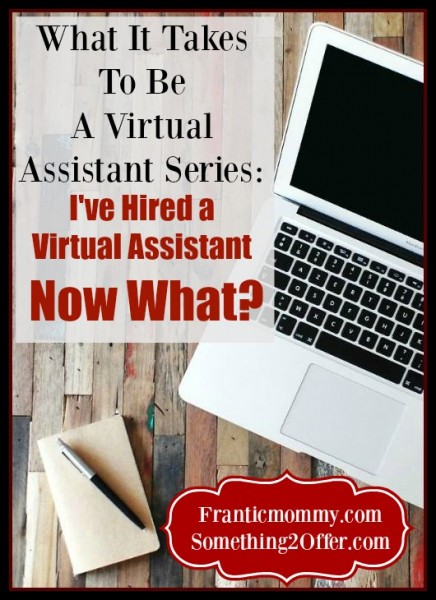 Go HERE to see more for my What it Takes to be a Virtual Assistant series past posts. There is TONs of awesome info there, I promise 🙂
ONE MORE THING! Grab this freebie too!
Tons of "getting started" info from what kind of gear will you need to where are the best places to find clients. Did I mention it was free?
Best of luck to you on your new quest!
---
My Books!
The ABC's of BookJumping: The Best of Jump Into a Book
Streamlined: The Art of Minimizing Workspace Resistance
Available on Amazon and AudreyPress.com
Sissy Goes Tiny by Rebecca Flansburg & BA Norrgard
BUY a SIGNED COPY FROM AUDREY PRESS PUBLISHING HERE: BUY PHYSICAL COPY ON AMAZON HERE BUY EBOOK ON AMAZON HERE MOM BOSSING: The Freedom to Create the Business You Love is a book filled with persona...
Book Details
Publisher :
LAMS Communication
MOM BOSSING: The Freedom to Create the Business You Love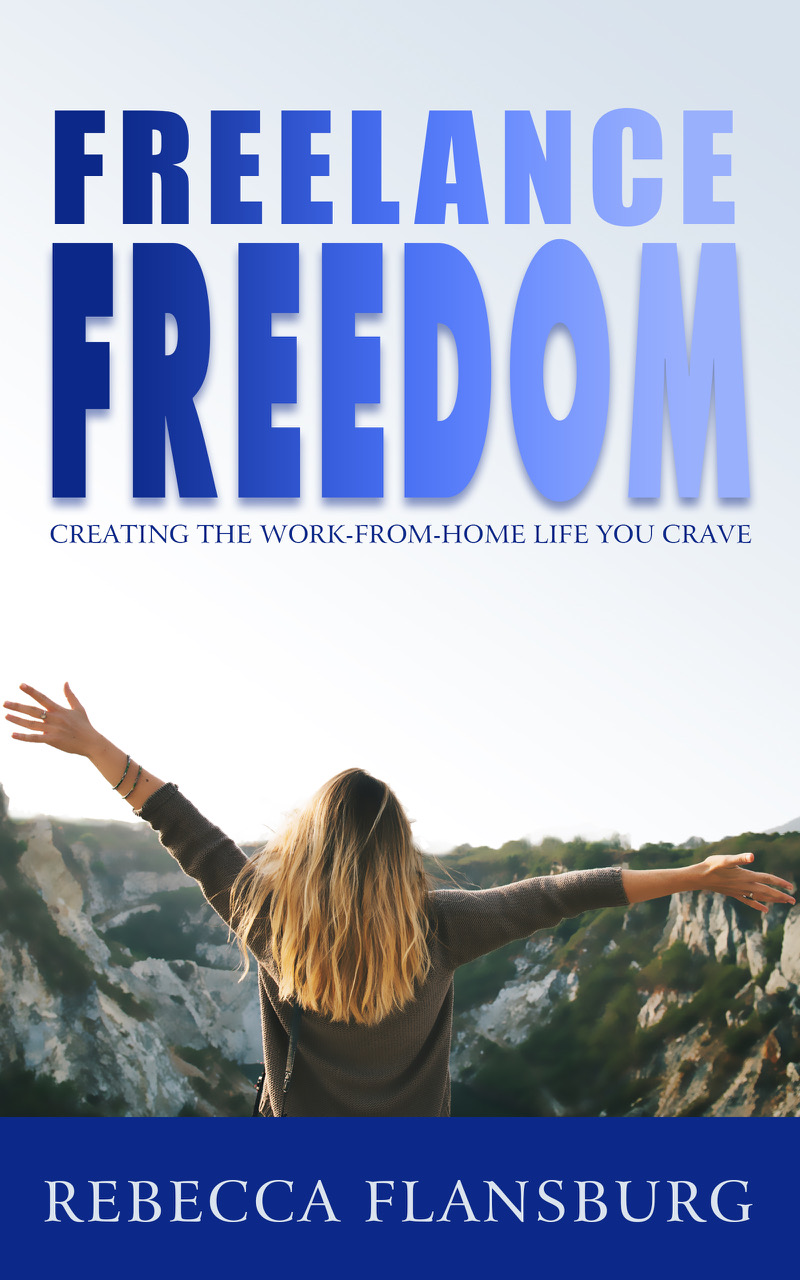 BUY a SIGNED COPY FROM AUDREY PRESS PUBLISHING HERE: BUY PHYSICAL COPY ON AMAZON HERE BUY EBOOK ON AMAZON HERE Have you ever dreamed of working from home on your own terms instead of being confined...
Book Details
Publisher :
LAMS Communications
FREElance FREEdom:Creating the Work-From-Home Life You Crave