**The posts I write might contain affiliate links or be written in collaboration with businesses or brands. Please see my disclosure policy for more information.**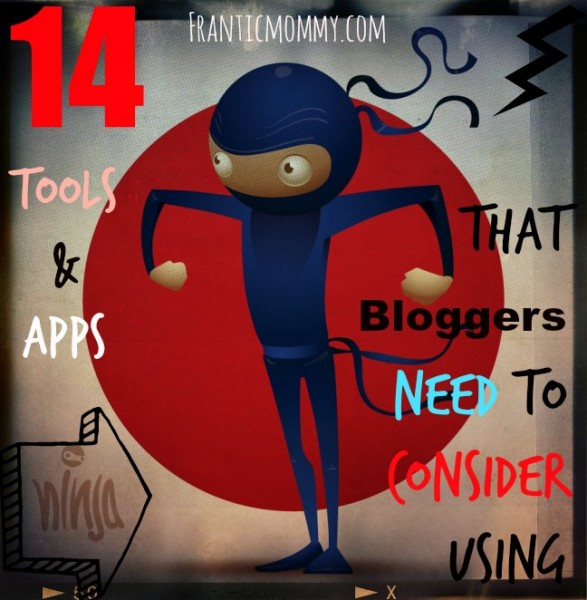 I love tools, apps, programs and gidgets-and-gadgets related to the blogging world. I am always on the look-out for the "next best thing" that will save me time, generate extra traffic and help me make extra $$.
There's been many that I've tried and discarded over the years, but many have stood the test of time or are something I predict I will be using for years to come. Here are Online Tools That Bloggers Should Be Using (some free, come cost) that have stood the test of time for Franticmommy.
7 Handy Blogging Tools That are Well Worth the Money

1. Carbonite: Have you ever seen that TV commercial from Carbonite? It's a good one. Honestly, if you business revolves around the Internet, you need to protect yourself with Carbonite. I am Virtual Assistant so my LIFE is on-line. Carbonite protect my (and my clients) files and information "in the cloud" so if my computer ever did decide to bite-it, I would still be able to function, work, and earn an income. Carbonite is affordable too so grab some peace-of-mind HERE.
2. AWeber:Amazing email list software and is the online gurus top recommendation for building a subscriber list and staying in touch with them. Aweber will collect and organize all of the contact info, allow you to sort it into lists and send out all of your messages. Amazing one stop shop for everything you need to control and manage a very powerful email marketing campaign, not to mention powerful tools for automated follow-up. A basic account with aWeber runs around $19/month.
3. Freshbooks: I am bookkeeping illiterate. A scary prospect for a business owner. Freshbooks is an amazing system to keep track of your hours and your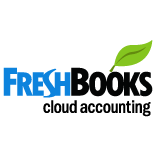 clients. At the end of the billing cycle, all it takes is a few clicks and Freshbooks will tally your hours/projects/rates and fire an invoice off to your client via email. Freshbooks is free if you have 3 clients and under.
[ez_box title="Free Trial!" color="green"]
Start your free 30-day trial and get a FREE MONTH when you upgrade. www.freshbooks.com
4. BlueHost  Website hosting, where you buy domain names, ideal for any type of site. BlueHost also makes it sure seamless and easy to start a WP.org blog. You can buy your domain name, buy hosting, start your WordPress blog and even have a matching email address in place in less than an hour.  A very reliable service, the BlueHost customer service ninjas have saved my bacon on many occasion. I've used both GodDaddy and HostGator and I much prefer BlueHost. P.S The customer support is amaze-balls and they've helped me out of a jam on more than one occassion.
[ez_box title="SALE" color="green"]
PLUS-They are running a Summer Sale right now where basic hosting is only $3.49/month (That's 50% off)! With that, users can expect a FREE domain, FREE WordPress one click install, FREE sites builders and 24/7 support. SWEET. Grab the deal HERE.
[/ez_box]
6. Optin Monster:  A WordPress plugin, OptinMonster, the most powerful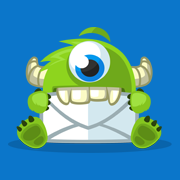 customer acquisition and lead-generation solution for businesses. OptinMonster allows you to convert visitors into subscribers and customers. It enables you to create professional designed optin forms without writing a single line of code in 60 seconds flat. Build, publish, and test great looking optin forms that are guaranteed to maximize your subscriber growth and lead generation efforts.OptinMonster integrates with MailChimp, Aweber, ConstantContact, MadMimi and more.
Basically it is a super fabby way to create eye-catching pop-ups on your site that don't annoy, but do convert. LOVE this tool! Learn the scoop on it here.
7. PicMonkey: By now you should know that images RULES social media including blogs. Images catch the reader's eye and raise the chance of engagement by as much as 44% (Source: ROI Research) Photos and images on Facebook generate 53% more Likes than the average post. (Source: HubSpot). Creating fun and "share-able" images is quick and easy with PicMonkey and their basic account is free. I love this site because it is a simpler alternative to PhotoShop for creating eye-catching images with text that tell a story, pique interest, and pull the reader in to want to know more. Basic PicMonkey is free, but the upgrade is worth the $3.99 per month.
P.S-If you want to more of about Picmonkey, my Creating Awesome and Shareable Images with Picmonkey pdf guide and tutorial is only 99 cents right now is a wealth of information of getting started and making the best use of this free tool.
 7 Free Blogging Tools all Bloggers Should be Using
8. Google Docs: I pretty much like "Google-anything" but I do like the sharable aspect of Google Docs especially the Spreadsheet. This handy little bugger works great for sharing info, important links, or blogging schedules with clients or multiple Admins.
9. Start A Fire: Love this tool! You know how the 80/20 rule of social media states that you need to share "other people's information" and not just your own?Start A Fire enables you to get the full value from links you share by adding a badge

with your content recommendations within any link. By showing your badge along with your content recommendations to anyone who opens or shares the links you create, Start A Fire will help you grow and expand your content's audience in a completely seamless way.
Start A Fire is fully integrated with social media tools such as HubSpot, Buffer and Oktopost and supports both desktop and mobile devices.
10. Google Alerts: A social media expert told me once "Google your name constantly to see what's being said about you or your biz." Great idea, but who's got time for that crap much remembering to do it. That's where Google Alerts comes in.  Set alerts up for your name and your business. You can also set it up for industry words to track news and updates in your field. You want to know when someone mentions your company so you can respond accordingly and this service delivers that notice right to your inbox.
11. Trello: Trello is a free task management application that can help individuals, small teams, and even organizations stay on task in a very simplistic way. With over one millions users, Trello has been a "sleeping giant" of sorts for several years and was named "The 7 Coolest Startups You Haven't Heard of Yet" by Lifehacker in 2011. In a nutshell it's a way to organize projects, goals, brainstorming sessions, and even product launches in an easy-to-understand horizontal format. In one glance,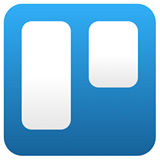 users are able to see who's working on what, what's "done," and what tasks still need attention. Trello also has the ability to assign tasks to specific people on your team to eliminate the "who's working on what" questions that can derail projects. Anyone who has read my blog knows I am a huge Trello fan. This project management system consists of drag-and-drop Boards and Card to help keep everyone on the same page and projects on track.
12. ClicktoTweet:  ClicktoTweet is a way to create "tweetables" right within the body of your blog post or article and make it sure easy for readers to "pass the word" about your information and content.  Here's how it works;
Write the message you want to share in the box.
Click the "Generate" button to create a custom link.
Use the generated link to turn a sentence, quote or headline instantly into a live tweetable link that readers can click and add to their own Twitter stream. Easey Peasey!
13. Skype:I recently told a newbie VA to GET SKYPE. Skype will be your best friend, I told her. Don't rack up the minutes on your phone. Use Skype to speak with clients and business partners. You will find out that you will be on the phone a lot in the early days trying to make deals with just about everyone in the universe.Skype is free but more extravagant plans are available. http://www.skype.com/intl/en-us/home/
14. Upwork App: As a blogger, you know how to create great content, right? Did you also know that there are people in the world willing to pay you to do the same for them?? As a freelancer and blogger, UpWork has been one of my "honey holes" for quality work for years. Formerly Elance UpWork is a bidding site that allows you to use your mad skillz to bid on opportunities to write for clients. UpWork also has an app which I truly have come to rely and and love. It keeps me in close connection with clients and potential clients since my iPhone is with me wherever I go. There
are a couple of downsides to Upwork though. One is the slew of bottom feeder clients who want freelancers and bloggers to write for ridiculously low rates (it's gotten better tho) and also the fact that UpWork tales 20% of your pay until you reach $500 (then it drops to 10%). But all-in-all it is still a great place to score some work!
What kinds of tools, apps and programs do you swear by?
**Some of these links are affiliate links

Like the images on this blog? Great images for your website or blog are waaaayyyyyy easier to create than you think!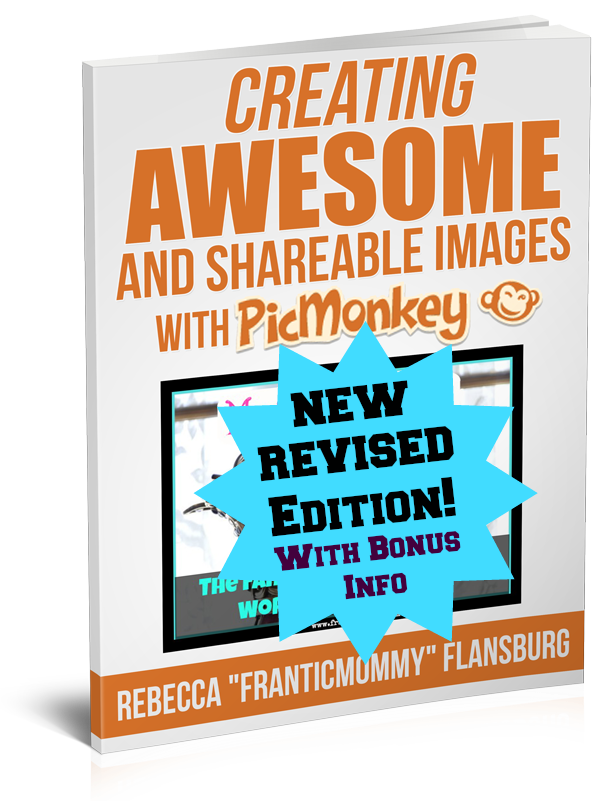 PicMonkey makes creating fun images with text that tell a story and pull the reader in easy to achieve. I've taken this experience and created this 25 pages guide with over a dozen screenshots to help YOU tap into the awesome-ness that is Picmonkey. SO…for less than the price of a pack of gun, you can get Creating Awesome and Shareable Images with PicMonkey; an info-packed ebook full of tips, strategies, options, and best practices for navigating the image creation tool PicMonkey. For less than a BUCK, we can be creating amazing and shareable image for your own blog, website, and social media in no time!
Click HERE to grab your copy of Creating Awesome and Shareable Images with PicMonkey
For only .99!!