**The posts I write might contain affiliate links or be written in collaboration with businesses or brands. Please see my disclosure policy for more information.**
I freaking adore adult coloring. And I can tell I am not alone. From book stores to gas stations, the evidence of a colorful new pastime seems to be everywhere. The world has seemingly gone gaga over the new adult coloring book craze.
So what exactly are adult coloring books? Picture the black and white coloring pages that kids adore, but picture them with more intricate designs and adult topics and interests. The adult versions skip Disney characters and instead focus on beautiful and sometimes complex designs that are created for a more mature audience's coloring pleasure. The designs in these books can include whimsical cats, National Parks, artistic swear words, circular mandalas, exotic animals, tranquil trees, and even fantasy worlds.
Pretty much anything the mind can make up can be translated into a coloring book for grown-ups. Recent studies have also shown that structured, rhythmic endeavors such as coloring, knitting, or crocheting are beneficial because they ease people into a meditative state of mind.
Another thing I have noticed is that coloring books are like potato chips; you can't have just one.
I personally must have around 15 right now and I gravitate towards whichever one suits my mood for the moment. The simplicity of coloring pages has also led me to realize that, if you have any creative talent at all, you can create your own coloring pages to sell! AND, you don't have to be a publishing expert to share your adult coloring book with the world. Thanks to the self-publishing industry, it's simple to create and publish your own coloring book.
If you want to put your book on Amazon so customers can buy it then one of the easiest ways to do that is to use Amazon KDP (formerly Createspace) to publish your book. Using KDP is sweet because ordering cases of books that rot in your garage can be completely avoided; Amazon just prints your book as soon as a customer orders a copy, reducing your financial risks.
Check out these past posts:
Clever ways to Cash in on Adult Coloring
A Promising Side Hustle | How to Cash in on the Adult Coloring Craze
4 Unique Ways to Sell Your Adult Coloring Sheets
5 Ways to Create Adult Coloring Pages (for fun or profit!)
Cashing in on the Adult Coloring Craze
Pick A Topic
One thing you might want to do before you start creating your coloring pages is to choose a theme. As the adult coloring market continues to grow, there will be people looking for certain themes, such as animals or gardens. Still, others will look for themes like Christmas or positive affirmations. Picking a niche in the adult coloring industry will allow your work to stand out.
Create Your Designs
Most adult coloring books contain about 40 different designs. You may have difficulty selling books that don't contain enough designs.
Another thing you want to e mindful of is the direction of your designs. If some of your designs are vertical while others are horizontal that will annoy some buyers. That's why it's best to pick one direction and use just that one.
Assemble & Upload Your Designs
Once you've completed your designs, it's time to format them for CreateSpace. You'll want to assemble your designs into a PDF. Don't forget to include an introduction. This is the section where you can let readers know how to get in touch with you via your website or social media channels. Once you're ready, upload your PDF to KDP.
Use the Interior Designer
At this point, it's easy to become so excited by your progress that you get distracted. Don't let that happen. You need to stay focused and carefully review the interior design of your coloring book. Keep in mind that if the interior looks weird or off-center that will look that way when the book goes to print. Don't be alarmed if you find several issues you have to correct. Simply make the changes to your PDF document and upload a fresh copy to KDP.
Create a Cover
Now you're ready to design your coloring book cover. Many publishers use coloring-book-like images for their covers. You want to partially or completely fill in your cover so that the colors pop when potential buyers see it.
Order Proofs
Once you've put your book together and you're happy with how it looks, it's time to order proofs. Proofs are physical copies of your coloring book that are sent to you.
Try out your coloring book yourself. Are the pages high quality? Does the ink from one page bleed into another page?
If you're not happy with your proof, go back to KDP and tweak your settings then order a fresh proof. Keep doing this until you're happy with the final product.
Launch Your Book
Once you love your proof, login to KDP and approve your coloring book. It should appear on the Amazon website within 48 hours. If it doesn't appear for some reason, call customer service and they'll get it sorted out for you.
While you might be familiar with creating coloring pages, turning them into an attractive book is a different ballgame. You can outsource the creation of your coloring book or work with a coach if this is a skill you'd like to master. Have Fun!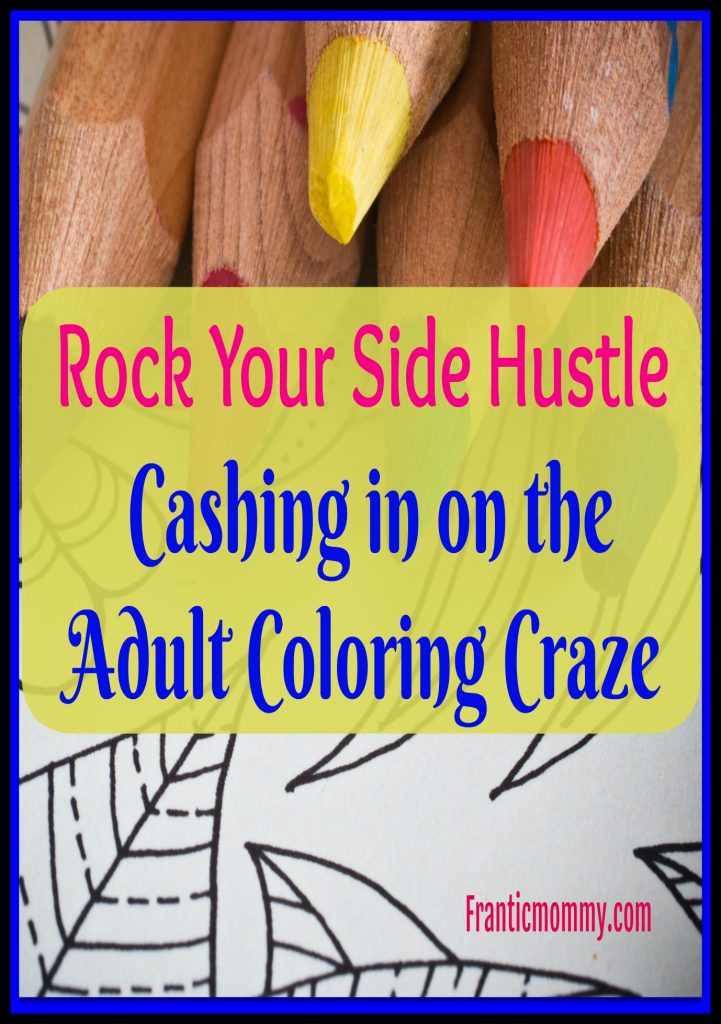 SO, do you want to learn how to

create your own adult coloring book to sell?
Or find ways to enrich your training and coaching materials with coloring pages?  Discover how to cash in on the adult coloring craze when you download your free workbook.
This short workbook will give you tips and advice on how to create your own coloring sheets. I even included information on how to sell your sheets for extra income. This workbook includes creation prompts, free coloring pages, and info on how to sell your own coloring creations! : )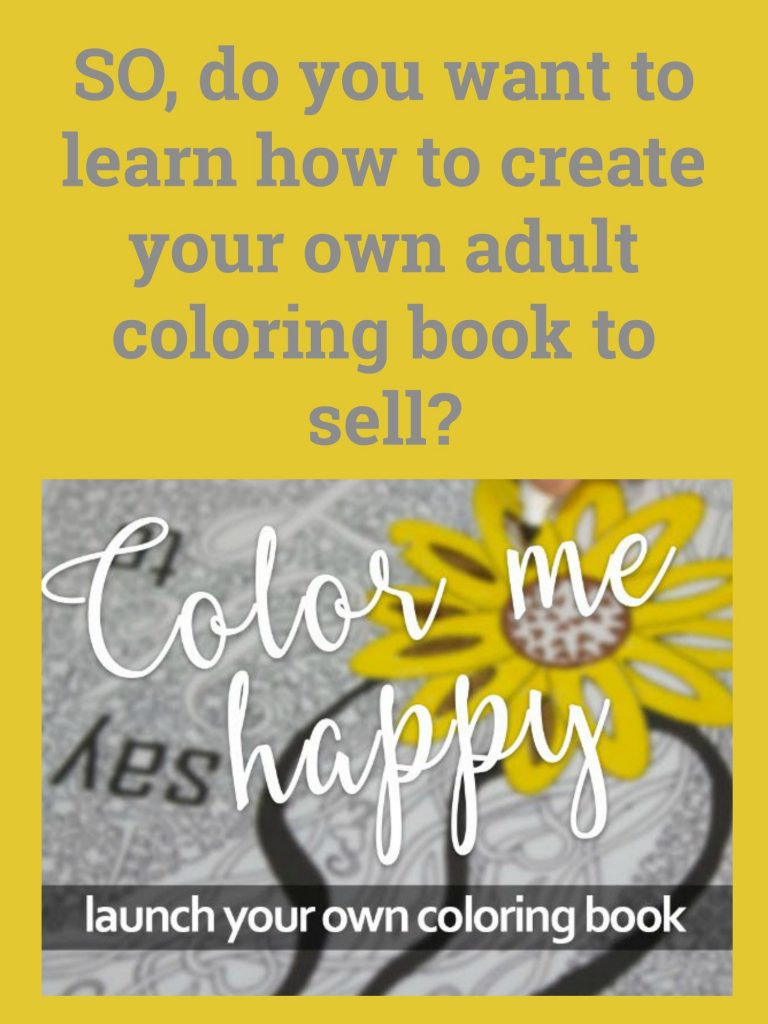 CLICK HERE, add your name and email and get Instant Access to the FREE Cashing in on the Adult Coloring Book Craze Workbook!!

---
Would you like a sneak-peek at my popular book FREElance FREEdom: Creating the Work-From-Home Life You Crave?
Go HERE to grab your -no-cost FREElance FREEdom 3 Chapter Teaser of this book and see why people are wanting to know MORE.
If you are one of the many people who are growing tired of the rigidity of the "9-to-5 grind" and crave an alternative way to earn a steady income on their own terms, this book is for you. Within the pages of this book, readers will find the motherlode of excellent information about working from home, navigating the freelance lifestyle, and creating the business and career they love.
Visit Book Funnel HERE to get a taste of the book that is crammed full of dream propelling goodness!
Rebecca "Becky" Flansburg is an author, freelance writer, and blogger from Minnesota. She is mom to two humans and critter mom to way too many pets. She is the author of two non-fiction books on working from home, FREElance FREEdom: Creating the Work-From-Home Life You Crave and MOM BOSSING: The Freedom to Create the Business You Love (both in physical and ebook form) and her children's picture book, Sissy Goes Tiny, was released July 19, 2019. She is a member of the Lakes Area Writers Alliance and can also be found on BeckyFlansburg.com.
Go HERE to grab your -no-cost, no-obligation (I don't even make you sign up on a list!) sample of my book FREElance FREEdom.