**The posts I write might contain affiliate links or be written in collaboration with businesses or brands. Please see my disclosure policy for more information.**
Multicultural Book Review-Yumi's Extraordinary Collection
The national online event, Multicultural Children's Book Day 2017, (1/27/17) recently concluded for its fourth year, but the buzz continues!
The reality is that the need for "windows and mirrors"must continue the other 364 days of every year. "Windows" in the pages of a book that help young readers experience new worlds, cultures, traditions, religions and lifestyles. "Mirrors" because kids need to "see themselves" in the pages of the books that they read.
MCBD was founded by Valarie Budayr from Jump Into A Book and Mia Wenjen from PragmaticMom in 2012 with a mission is to raise awareness of the ongoing need to include kids' books that celebrate diversity in home and school bookshelves while also working diligently to get more of these types of books into the hands of young readers, parents and educators.
Despite census data that shows 37% of the US population consists of people of color, only 10% of children's books published have diversity content. Using the Multicultural Children's Book Day holiday, the MCBD Team is on a mission to change all of that.
The Sponsors that Bring it all to LIFE
The AMAZE-Balls Sponsors supported this initiative this year including Scholastic, Barefoot Books and Broccoli,  Author Carole P. Roman, Audrey Press, Candlewick Press,  Fathers Incorporated, KidLitTV, Capstone Young Readers, ChildsPlayUsa, Author Gayle Swift, Wisdom Tales Press, Lee& Low Books, The Pack-n-Go Girls, Live Oak Media, Author Charlotte Riggle, Chronicle Books and Pomelo Books.
Author Sponsor included: Karen Leggett Abouraya, Veronica Appleton, Susan Bernardo, Kathleen Burkinshaw, Delores Connors, Maria Dismondy, D.G. Driver, Geoff Griffin,  Savannah Hendricks, Stephen Hodges, Carmen Bernier-Grand,Vahid Imani, Gwen Jackson,  Hena, Kahn, David Kelly, Mariana Llanos, Natasha Moulton-Levy, Teddy O'Malley, Stacy McAnulty,  Cerece Murphy, Miranda Paul, Annette Pimentel, Greg Ransom, Sandra Richards, Elsa Takaoka, Graciela Tiscareño-Sato,  Sarah Stevenson, Monica Mathis-Stowe SmartChoiceNation, Andrea Y. Wang
We'd like to also give a shout-out to MCBD's impressive CoHost Team who not only hosts the book review link-up on celebration day, but who also works tirelessly to spread the word of this event. View our CoHosts HERE.
Not only was I Project Manager again this year, I was a CoHost! Our CoHosts are like the ambassadors of this non-profit celebration and it was truly fun to be participating in a new and fresh way this year.
Among the many book donators to the event was author Elsa Takaoka. I really like Elsa and I love her books. Last year we shared her book, Goo and Spot in The Great Zoo Escape, and this year I was lucky enough to get the scoop on her newest book, Yumi's Extraordinary Collection. I received a PDF of the book for free in exchange for my honest review.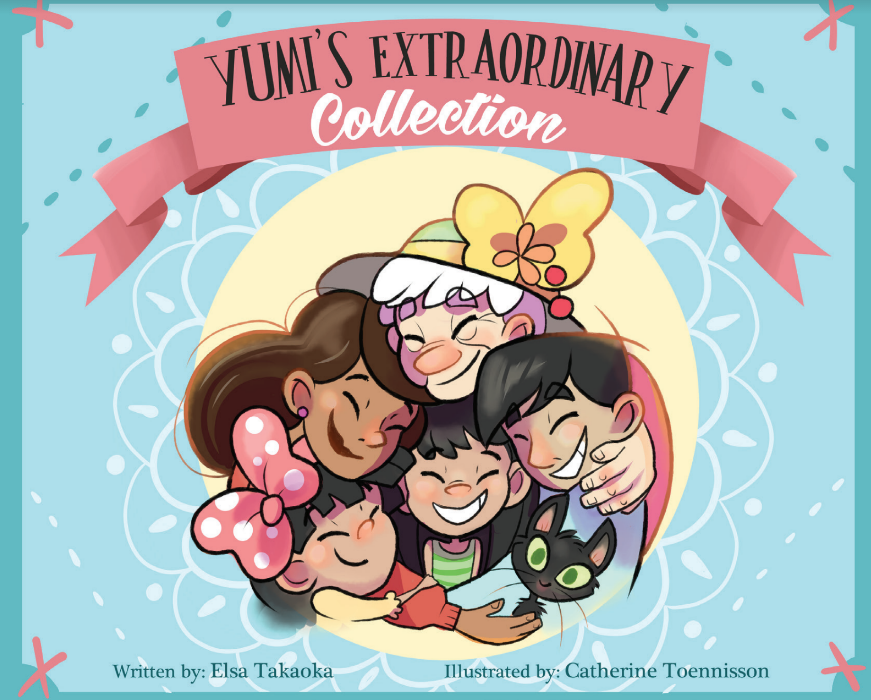 About The Book
Yumi's Extraordinary Collection is a book about a little girl who comes from a long line of family "collectors." Most of her family's collections are eccentric and wacky to say the least. The long line of proud collectors grows and grows until… Yumi comes along. Yumi, who unlike the rest, was not born a natural collector. But she was an amazing artist who loved to draw what she saw.
Her family did not see value in Yumi's drawings. Her sister, a doll collector, told her that her drawings were not an acceptable collection whatsoever.
Undaunted, Yumi continued to document life through her art including a trip to visit her ailing grandma in the hospital.

Determined to fit in, Yumi seeks to find not just any collection but a truly extraordinary collection. With help from her grandmother, Yumi learns that the greatest things of all.. are not things at all!
My Thoughts on this Diverse Book for Kids
Honestly, I loved this story because it reminded me so much of myself and my family. Much of my family are "collectors" as well and I never really settled on the "one thing" I wanted to collect. Finally I figured out that the collecting that brought me the greatest joy was the collecting of "experiences." I love to try new things, explore new towns, find new trails to hike, new shops to visit and new places where I can get killer Minnesota sunset pics. If I can convince my kids to join me in my experiences…well…it makes them that much sweeter.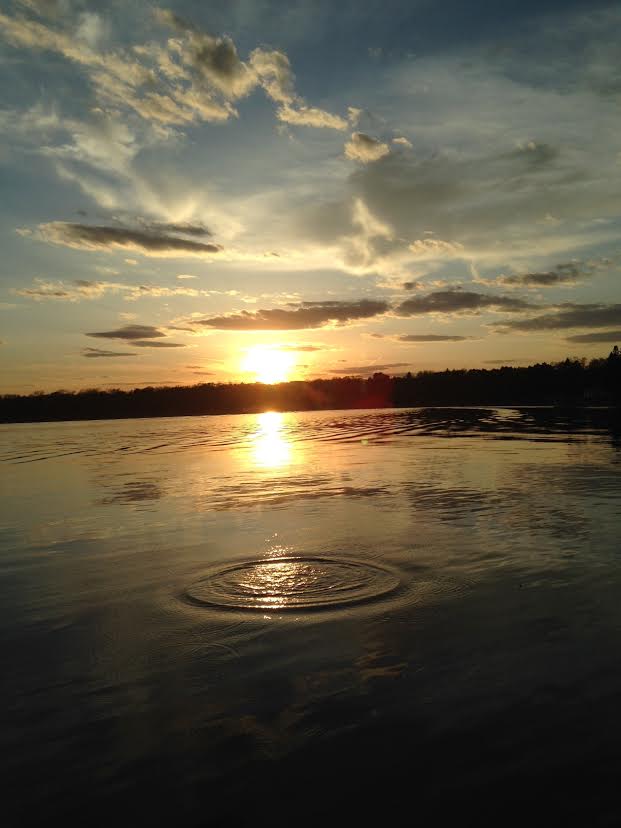 I would highly recommend Yumi's Extraordinary Collection, to parents, grandparents, teachers, librarians and caregivers as a read aloud book because it's the perfect opportunity to talk about what Yumi ends up collecting (I'm not gonna tell!) and how that relates to your own family. I have to also say that I LOVE Catherine Toennisson's illustrations as well. So vibrant, so sweet. They really bring this book to life.
Happy Reading!
MCBD Links to remember:
Download a Free Multicultural Books for Teachers
Free Kindness Classroom Kit for Homeschoolers, Organizations, Librarians and Educators
Free Diversity Book Lists and Activities for Teachers and Parents
Hashtag: Don't forget to connect with us on social media and be sure and look for/use our official hashtag #ReadYourWorld.
***Some of these links are affiliate links. I was gifted  PDF of Elsa's book in exchange for a review. Opinions expressed are purely my own.