You may have noticed that, on Franticmommy, I focus on kids' books A LOT. But I can assure you that is not all that I read. This summer, thanks to my new Pretty Little Garden, I'm committing to reading a book a week and it needs to be something that feeds MY brain. Basically, I'm Reading While Adulting.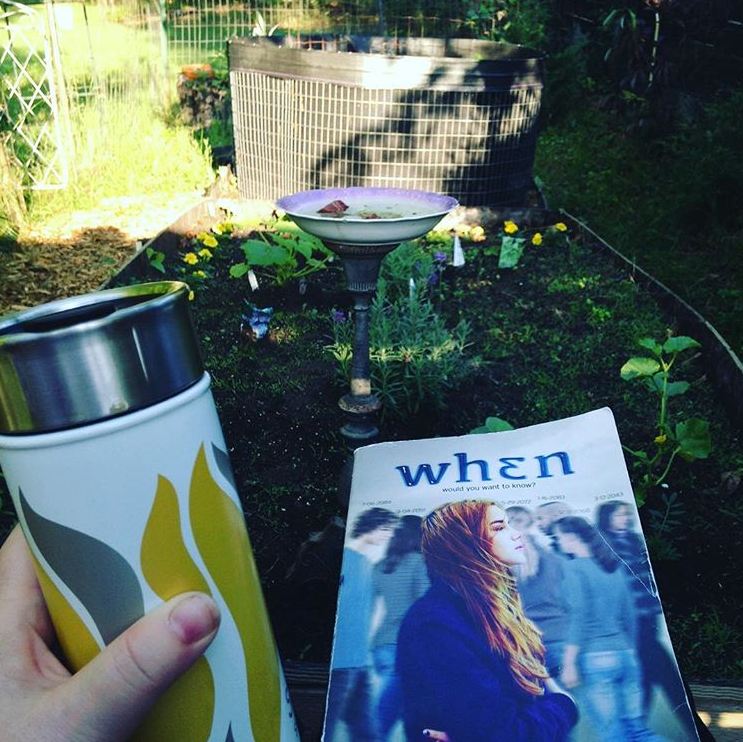 Here are some of the gems I've been lucky enough to read lately:
"Activism" is a high-powered word these days. There is activism for equal pay for women. There is activism for safer schools. There is activism to end racism. All important topics. All worth paying attention to. Then I saw Stacy Russo's Love Activism book and I was intrigued. After reading it I can tell you this slim non-fiction read is thick with wisdom and new ways to go forth in the world. Love Activism presents a new way of looking at activism, working for social change and reimagining new ideas on the subject.
"What is Love Activism? The easiest definition of it is a daily, radical, and holistic activism of kindness composed of 8 elements: service, empathy, hope, non-violence, self-care, creativity, feminism, and mindfulness. the fruits it offers to the practitioner are infinite." ~Stacy Russo, Love Activism (page 1).
Truly an amazing read. I know a book has resonated with me based on how many Post It Note arrows are protruding from the pages. My copy of this book looks like a porcupine 🙂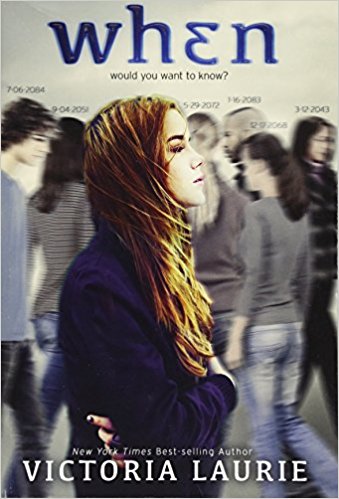 This book was recommended to me by reluctant reader tween daughter. As much as she doesn't like to read, she loved this book and now I do as well. Maddie is a 16-year-old with a deceased police officer father, an alcoholic mother and a gift. Her gift is being able to see people's death dates. The date that someone is supposed to pass is on that person's forehead, and its something only Maddie can see. Over the years, to help make ends meet, she begins to do "readings" for those who wish to know when they are going to die. But when a prominent mother in the community comes to Maddie, learns her teenage son is going to die a week, things go sideways quickly. Especially when the teen turns up murdered 5 days later. Then another teen, a classmate of Maddie's, goes missing and also turns up murdered. After that, Maddie finds herself a suspect in murders she had nothing to do with.
The book is full of twists, turns and cliffhangers and the ending superb. The biggest question inspired by this book is…would you want to know?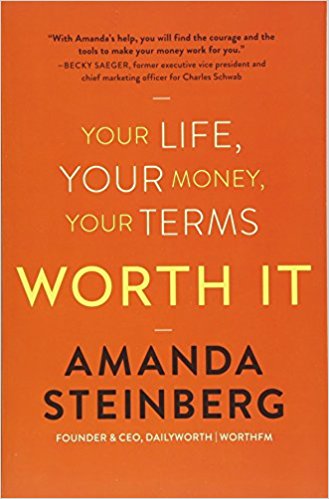 Amanda came on my radar after watching this money talk video with one of my Lady Boss Mentors-Marie Forleo. Amanda's story is eerily similar to mine. Score a great job so you can pull down a 6-figure-income and spend said money on all the "stuff" you're "supposed to." Then, the bottom falls out, you hit the shits, and you need to shift your money priorities ASAP. The difference is that Amanda redirected herself very quickly. She also created a more solid understanding of her self-worth.
Me? Not so much. I am just now, 12 years until retirement, lighting a fire under my arse to get my debt and assets in alignment. As Amanda would say, I'm waking up from my "money coma." And my self-worth is also waking up. I am happy to say I am making VERY good strides with that goal.
Bottom line; this book is amazing for any women determined to be the creator of her own financial destiny while depending on NO ONE but herself for financial stability.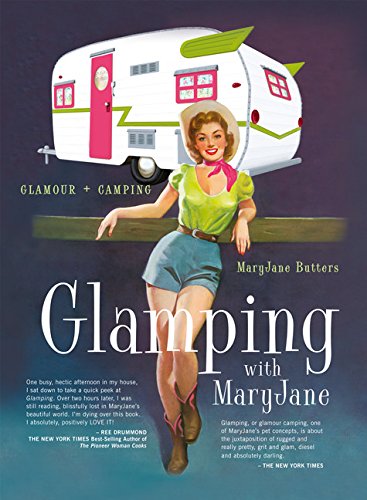 If you don't get giddy with anticipation at the mere sight of this fun book cover, then you are FOR SURE someone who measures the quality of a vacation stay by the "number of stars" in a travel review. For the rest of us, the thought of going all Caroline Ingalls in a sweet little Airstream or Shasta camper, with plenty of girlie bling, color, and funky-ness in the form of Glamping is right up there with having Ree Drummond cook for us.
After spending an hour reading, re-reading and wistfully making mental notes to add Glamping and camper ownership to my Bucket List, I am happy to say that this book is a super-happy read and a bright spot in anyone's day (no matter how crappy). It's also a book you will find yourself going back to again and again because it's packed with awesome ideas and glamping/tramping tips.
Hannah is a good friend of mine who lives in TN and just happens to be an amaze-balls YA writer at the ripe old age of 21. Her first book, published when she was 19, blew.me.AWAY. Ascension was a runaway hit and even won several book awards. Her launch party was off.the.chain as well.
Ascension is a YA thriller about A Deuxsang (half human, half vampire) teen named Cheyenne Lane. Being a typical teen, she views the rituals and secrecy of her vampire life a complete drag. To make matters worse, her family is patronizing and the constant constant surveillance by the Vampire Council is wearing on her nerves. Then, during a much-anticipated summer vacation, everything goes sideways when she falls in love with a teen witch named Eli; something that is strictly forbidden in her world.
As if all this isn't problem enough, Cheyenne finds herself the pawn of a conspiracy hatched by those who should be protecting her. Her whole life Cheyenne is told what to believe and who to trust. Now, she's forced to choose for herself who and what is right. No matter which choice she makes, it will cost her everything.
Clandestine is Book 2 in the Ascension trilogy from Hannah and even though it won't be available for purchase until July 21, 2018…I was a lucky ducky and got to read the Advanced Reader Copy of this insanely good book that picks right up from Ascension's cliffhanger ending.

This was another stayed-up-way-too-late-because-I-can't-put-it-down book. Thank Gawd its summer and we have some flexibility on waking times or I would have been a troll from staying up too late to finish this book. I think it's safe to say, even though I thought Ascension was da bomb…Clandestine is even better. No lie. Grab this book as soon as you can.
"Gripping until the very end." – Scott Reintgen, author of Nyxia
"Dark, surprising, and full of twists, the Ascension series is a delectable addition to vampire canon. Rials paints a rich and engrossing world of vampires, half-vampires witches– each with their own agenda. Cheyenne's struggle to be free is one that every girl will recognize, and I rooted for her as she bristled against the roles cast for her by society. It's the story of a girl yearning to come into her own powers, powers both frightening and beautiful." ~Maggie Thrash, author of L.A. Times Book Prize nominee Honor Girl
What do you feel like reading today?