The older I get…well, I'd like to think I get wiser.
Not like Yoda-wise, but I think all women can attest to the fact that, as they age, their intuition sharpens and their self-confidence rises. Yes, we may be "sagging" in places, but I am pretty sure that the heart of a Tigress still beats in every woman from age 51 to 101. Here are some my other The Older I Get Observances.
The Older I Get
The Older I Get…the more dangerous sneezing becomes. I used to think yawning and hiccupping at the same time could Mess.me.UP, but as my age climbs the simple act of sneezing creates a chain of unfortunate events that no one within 30 feet of me wants to witness. I can only assume this will get worse as I age so I pray someone comes up with a product for us aging moms this is not unlike the sealant for leaky tires. Can I get an Amen?
The Older I Get…the less trusting and more sage I become. You know that poor fellow you witnessed digging for aluminum can in the rash? Well, I saw him too and my heart broke for him as well. As much as I wanted to help him, my aged mom wisdom/ paranoia kicked in and I could not shake the feeling that, underneath his dusty exterior, lurks a crazed-serial-killer-creepy-clown guy looking to use remnants of me and my family for lampshades or whatnot. The protective Mama Bear in me takes center stage for now. NOTE: This is not an absence of empathy. More on that in a minute.
The Older I Get… the less patience I have for stupidity.
The Older I Get… the less patience I have for pettiness.
The Older I Get… the less time I am willing to devote to needy, toxic or high/maintenance friends. The Wise Women who form my Posse now are all ladies who have been in the trenches with me. These are the gals who, if I asked them to ride through the gates of hell with me armed only with squirts guns, would mount up without hesitation.
The Older I Get…the less worried I am about what others think of me. It's none of my business what other's think about me. AND I don't have time to dwell on that because, The Older I Get, the busier I am being awesome and building my empire.
The Older I Get...the more empathy I have. The suspicion for the crazy-trash-guy is still there, but I want to know…really know, how he got to where he is now in life.
The Older I Get…the deeper my yearning for discovering gets. I want to walk closer with God and have deeper relationships with those who mean the most to me. Like I mentioned in my Roots, Wings and Feeding my Soul post, I don't want to "skim" through life isn't good enough anymore. Being a human is terminal. I want to cherish every drop of every day.
"Are you skimming the surface of your life, or are you digging into the strong, rich material that makes you, you? "~Suzi Banks Baum
What words of wisdom do you want to share?
---
My Books!
The ABC's of BookJumping: The Best of Jump Into a Book
Streamlined: The Art of Minimizing Workspace Resistance
Available on Amazon and AudreyPress.com
Sissy Goes Tiny by Rebecca Flansburg & BA Norrgard
MOM BOSSING: The Freedom to Create the Business You Love is a book filled with personal stories, resources, support, wisdom, and encouragement from a solopreneur who has been in the trenches as a mom ...
Book Details
Publisher :
LAMS Communication
MOM BOSSING: The Freedom to Create the Business You Love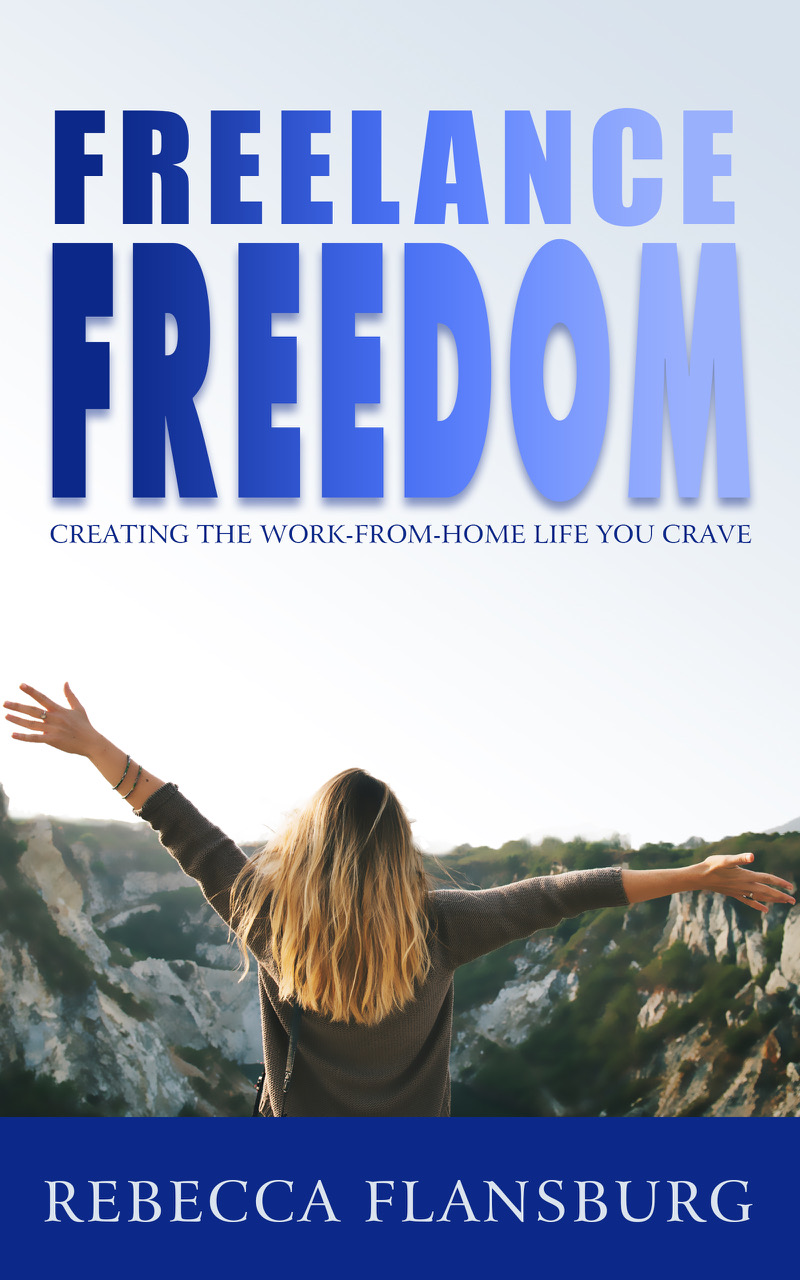 Have you ever dreamed of working from home on your own terms instead of being confined to a corporate cubicle or windowless office? Have you ever dreamed of earning a steady and honest income while st...
Book Details
Publisher :
LAMS Communications
FREElance FREEdom:Creating the Work-From-Home Life You Crave