**The posts I write might contain affiliate links or be written in collaboration with businesses or brands. Please see my disclosure policy for more information.**
**Guest post from author Dean Strong***
As a former police officer and minister, I have witnessed firsthand the strength of faith in trying circumstances. My experience has shown me that faith is essential for overcoming obstacles and maintaining composure under pressure. I'll discuss the value of faith in the workplace in this blog post, along with some advice on how to apply it to your professional life.
Why Faith Matters in the Workplace: A person's belief system can provide strength, comfort, and hope when in need. Even amid chaos, it acts as a compass and gives one a sense of direction. Faith can be beneficial in challenging circumstances, acting as a source of inspiration and motivation.
Stories of people who overcame impossibly difficult challenges and succeeded against all the odds serve as examples of how faith has benefited others. Faith has enabled people to maintain their composure, equilibrium, and attention when things appear to be falling apart. These examples show how faith can be an effective tool in the workplace, especially when tackling difficult situations.
How Belief Can Help at Work: Belief can be especially helpful at work by lowering stress and anxiety, offering solace and hope, and promoting positive attitudes and deeds. Even in the most stressful circumstances, people can stay composed and focused by prioritizing their faith. They can find support and encouragement in their beliefs, which can keep them upbeat and optimistic.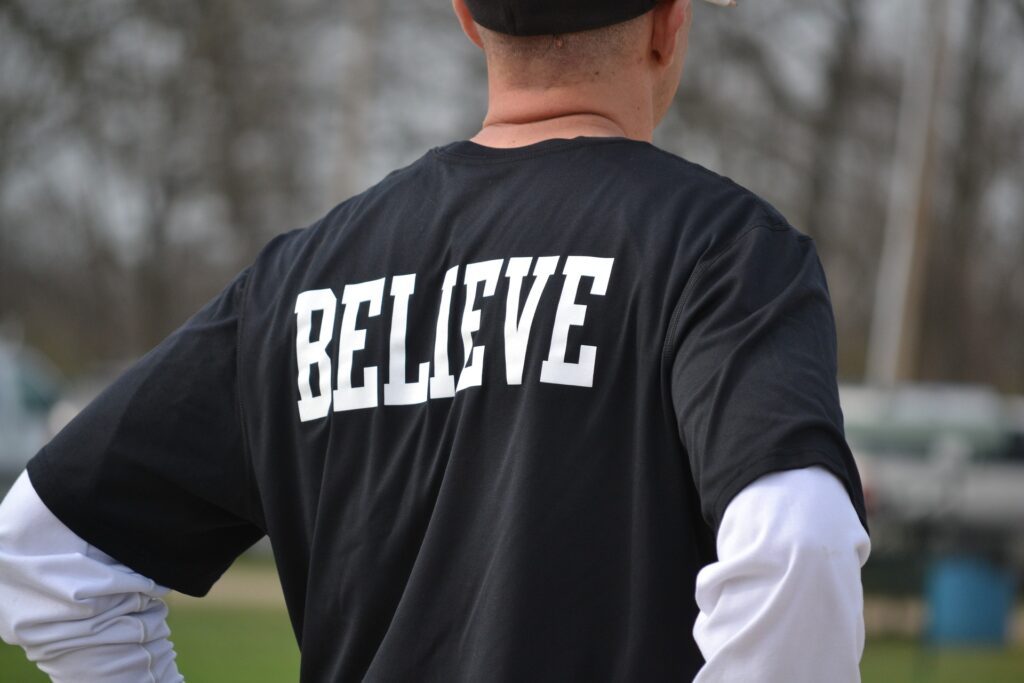 Author's Personal Experience: As a former police officer and minister, I've had plenty of chances to see the impact of faith in action. I've observed coworkers who, when faced with trying circumstances, maintained their composure and strength by keeping their faith as both their foundation and as a building block. I have also witnessed people who, by relying on their own convictions, overcame seemingly insurmountable challenges.
I can remember one incident in particular, when I was summoned to the scene of a particularly heinous crime. I drew strength from my faith and managed to stay calm and focused despite the chaos and confusion. Even when it seemed impossible, I was able to act with courage and tenacity thanks to my beliefs. This experience showed me how crucial it is to maintain one's faith, especially in the most trying circumstances.
There are many ways to integrate faith into one's work life, including maintaining a positive attitude, remaining rooted in personal beliefs, and asking for support from others. Even in the most trying and unsettling situations, people can stay focused on their objectives and retain their optimism by keeping a positive attitude. Even in the midst of chaos, staying true to one's personal convictions can give one a sense of direction and purpose. People can find the inspiration and motivation they need to stay strong and persevere by asking for support from others.
Faith can be a potent tool in the workplace, especially in trying circumstances. Even in the most trying situations, people can remain composed, motivated, and focused by keeping their faith front and center. Integrating one's faith into one's professional life can give people a sense of direction, inspiration, and purpose, as well as enable them to overcome challenges and succeed.
I urge you to think about the role that faith can play in your professional life and to draw strength and inspiration from it as you overcome obstacles and work toward your objectives.
About Dean Strong's Latest Book
One lonely night a young policeman, officer Dean Strong, considers taking his life with his own service revolver. He believes he has been abandoned. He believes his death is the only message he can deliver to the world.
But Dean was wrong. He was never alone. Now he brings a message of hope, even for those who believe all hope has fled. Now he shares the story of falling to the lowest point of his life – and climbing up once more.
Dean's story begins in the Appalachian foothills of Kentucky where he was raised, accepting God early in his life and receiving a call to the ministry. The first in his family to attend college, Dean becomes ordained. He falls in love with and marries gentle, musically talented Cindi. Together they plan to be the minister and wife of a church, carrying God's work to their congregation. But an unexpected tragedy drives a wedge between them. As Cindi struggles with grief, Dean finds a new calling working as a police officer in Collegedale, Tennessee. The world of law enforcement opens to him, with all its temptations, even as his marriage begins to crumble.
Life is a balance, and for Dean, that balance becomes ever harder to maintain as he must choose the path he will walk. Is he a minister or a cop? Can he be both? Can he find his way to contentment and forgiveness, even if the one he must forgive is himself?
A Bible and a Badge is the compelling story of an ordinary man facing life's biggest questions, guided by God but struggling with his humanity, caught up in the exciting and unpredictable world of law enforcement even as those around him beg him to return to the ministry. Strong tells his insightful story with humor, honesty, and the understanding that can only come from a lifetime of experience. It is his message of hope, for anyone who has ever stumbled along the path, or doubted their value or purpose in serving God.
Available on Amazon. Learn more HERE.
About Dean Strong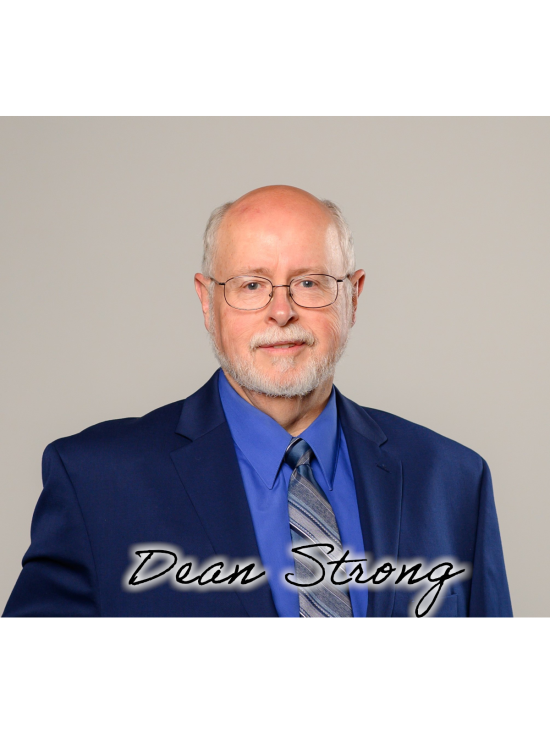 Dean Strong is a pastor, author, and community service chaplain with a deep understanding of the role God plays in our lives. He has an MA from the Cincinnati Seminary, a teaching diploma from the Evangelical Teacher Training Association, and has been listed in Who's Who in American Law Enforcement. He is the author of A Bible and A Badge, an inspiring memoir that shares his life story and provides a message of hope for anyone who has ever struggled with their faith or purpose. Today, he serves as the pastor of New Beginnings Worship Center in Cynthiana, Kentucky, and continues his involvement with law enforcement as a Deputy Jailer with Scott County Detention Center.