**The posts I write might contain affiliate links or be written in collaboration with businesses or brands. Please see my disclosure policy for more information.**
Guest Post from my BFF…Shannon Janco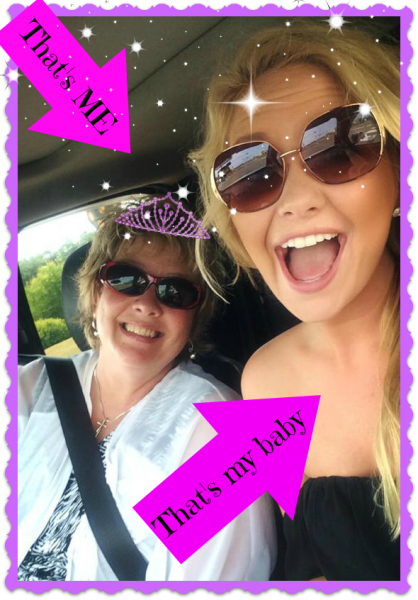 For me, 2015 will be known as the year of, "Because I Can" and this promise of an action-packed year is already under way. This will be MY year of firsts, bucket list checkoff, and jumping on opportunities is happening.
I think the "ah-ha" moment hit me late last year when  remembered that in this coming June  will  be turning 50. Yes, the Big Five-O.  I decided this milestone would be one that I would celebrate, embrace and make super memorable. For the past few years , I am the first to admit I had been in a bad place in my personal life. I was truly unable to physically and mentally be happy. This year is different. I'm in a better place. Relocating, steady income, divorce final and I'm tired of watching everyone around me LIVING life.
Time to take ACTION….BECAUSE I CAN.  I have so many amazing friends here that have helped me find my old self and that have shared this journey with me. Thanks to them and my deep-seated determination…..I Promise Myself That I Will:
Not spend one more day on the sidelines. I want to play in this life game.
Let the world to know the "rockstar" that I know I am.
Inspire others to feel their inner "FIERCE."
Say yes to opportunity and not hiding under a blanket in my house.
Look forward to 2015 and stop looking

back

.

Be a good friend.
Not smother sorrows in chips and cheese and countless hours of watching TV-those things do nothing to inspire me.
This, I will not do this ….BECAUSE I CAN.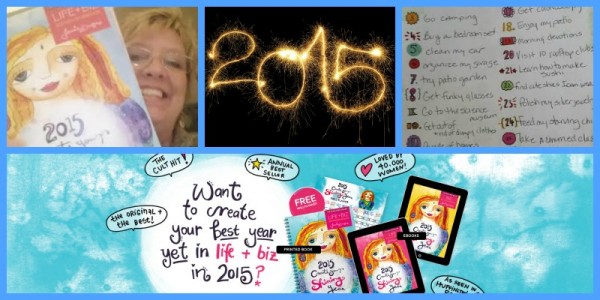 My BECAUSE I CAN Bucket List
I'm going camping…in a tent!
I'm super excited to march in the St Paul St Patrick's Day parade!!! BECAUSE I CAN!
I've always wanted to throw paint…if I can find a place to do that I will or I'll paint a canvas and display it on my wall.
I'm doing a Polar Plunge in March. I've always been inspired by people who do it but I was always self-conscious about my weight. Really…..how did I turn such a cool experience for a great cause into something about me. My t-shirt will say, "49 1/2 and FABULOUS!"
Going to take a sushi making class. Sushi to me, is like ART.

I'm going to Florida this year and  I want to do a clam bake on the beach with a friend.
I want to take a ride in a helicopter.
Rent a convertible and take a weekend back roads trips.

Go to the children's museum and be a child. Explore it all.
Participate in a Feed my Starving Children event.
Buy funky eye glasses and pitch all the practical shoes in my closet.
Try a patio garden (part of my gluten-free clean eating program).
That's only 12 of the 100 things on my list.
What will YOU do this year…BECAUSE YOU CAN?