**The posts I write might contain affiliate links or be written in collaboration with businesses or brands. Please see my disclosure policy for more information.**
By Bonnie Brost, licensed and registered dietitian at Essentia Health.
This a prime time to organize our breakfast plans. We're back from vacation and setting up routines for work and the upcoming school year. So Mom Bosses-let's make a plan to have a healthy breakfast every day!
Some say breakfast is the most important meal of the day, yet up to half of us skip this meal. Breakfast literally means "breaking the fast' because we've had no food for the hours we've slept.
Research shows people who eat breakfast have more balanced diets than those who skip it. They're also less likely to be overweight, lose weight more successfully if overweight, and have reduced risk of certain diseases such as heart disease, stroke, and diabetes. Eating breakfast also can help improve mental performance, concentration, and mood.
Missing breakfast may lead us to snack later in the morning on less healthy foods that don't match the essential nutrients, vitamins, minerals, protein and fiber that a good breakfast can provide. Doughnuts, many kinds of muffins and candy from the perpetual candy dish do not meet our nutritional needs.
Not enough time, too tired and not hungry are the chronic reasons we skip breakfast. But often the real reason is that we didn't have a plan. Breakfast plans are best developed the night before and shared with everyone in the home.
Breakfast and a mid-morning snack should provide 20 to 25 percent of our daily nutritional requirements. For someone needing 1,800 calories with 70-100 grams of protein and 25 grams of fiber, breakfast would be 350-450 calories; 14-25 grams of protein and five to six grams of fiber. If you need 2,500 calories with 125-150 grams of protein and 30 grams of fiber, breakfast should have 500-650 calories with 25-38 grams protein and six to eight grams of fiber.
Breakfast and a mid-morning snack offer a great opportunity to eat some of the four to five cups of fruits or vegetable that we should consume each day. Need an easy cup? Eat a banana. Pick up berries, oranges, dried fruits and frozen fruits.
Good sources for protein are eggs, nuts, nut butters, light string cheese, cottage cheese, Greek yogurt, smoothies and high-protein cereals.  Good sources of fiber include whole-grain high-fiber cereals such as Kashi Go Lean or oatmeal.
Breakfast bars or snack bars can be a quick option. But the challenge is finding one with some protein along with whole grains, nuts or seeds. Too many bars are high in sugar, saturated fat or both. If you do grab a bar, add a piece of fruit or combine with string cheese or Greek yogurts to boost the protein, calcium, and potassium.
Fooducate, a smartphone app managed by dietitians, rate these breakfast bars as an A or a B.  Look for others that have the amount of protein suggested here.
| | | | | | |
| --- | --- | --- | --- | --- | --- |
| Brand | Calories | Saturated fat | Protein | Fiber | Notes |
| KIND bars | 150-230 | 1-2 grams | 7-12 grams | 2-4 grams | May also contain whole nuts, whole grains and dried fruits. |
| RX protein bars | 210-220 | 1-2 grams | 12 grams | 4-6 grams | May contain nuts, dried fruits.  No added sugars |
| Kashi bars | 130-150 | 0.5 -2 grams | 3-8 grams | 3-6 grams | Contains whole grains, may contain nuts and dried fruits |
Here are some minimally processed foods to combine with bars to get adequate protein, fiber, vitamins and minerals.
Product
Calories
Saturated Fat
Protein
Fiber
Note
Hard-boiled egg
75
1.5 grams
7-8 grams
0 grams
High quality protein.
Light string cheese
50-80
1.5-3.0 grams
7 grams
0 grams
Great source of calcium and potassium
Greek yogurt

5 ounces/ 2/3 cup

90-150
0-2 grams
12-16 grams
0-1 gram
May have added sugars, check the label.  Good source of probiotics.
Kefir
1 cup
140-210
0-3 grams
8-12 grams
0-2 grams
Good source of probiotics, calcium and potassium
Milk – Skim, 1%, 2% or Plant-based milks

8 ounces/1 cup

90-150 Calories
0-3 grams
6-12 grams
0 grams
Good source of calcium, potassium.  Limit those with too much added sugars.
Kashi Go Lean cereal

1 cup

180
0 grams
12 grams
13 grams
Great source of fiber and protein
Nuts, unsalted or lightly salted

¼ cup

160-200
1.5 – 3 grams
4-7 grams
2-3 grams
Great source of magnesium and potassium
Banana
90-120
0 grams
0 grams
3-4 grams
Great source of potassium and phytonutrients.  Easy to eat
Apples, pears, nectarines
60-100
0 grams
0 grams
3-5 grams
Great source of fiber and good source of Vitamin C
Berries

1 cup

60-75
0 grams
0 grams
2-5 grams
Great source of vitamins and minerals

Dried fruits

(raisins, apricots, pineapple, prunes, figs, mangos)

2 tablespoons to ¼ cup

60-120
0 grams
0-1 grams
2-6 grams
Compact source of many vitamins and minerals.
fat, 0 grams; cholesterol, 0 milligrams; sodium, 20 milligrams; potassium, 100 milligrams; carbohydrates, 5 grams; fiber, 1 gram; protein, 1 grams.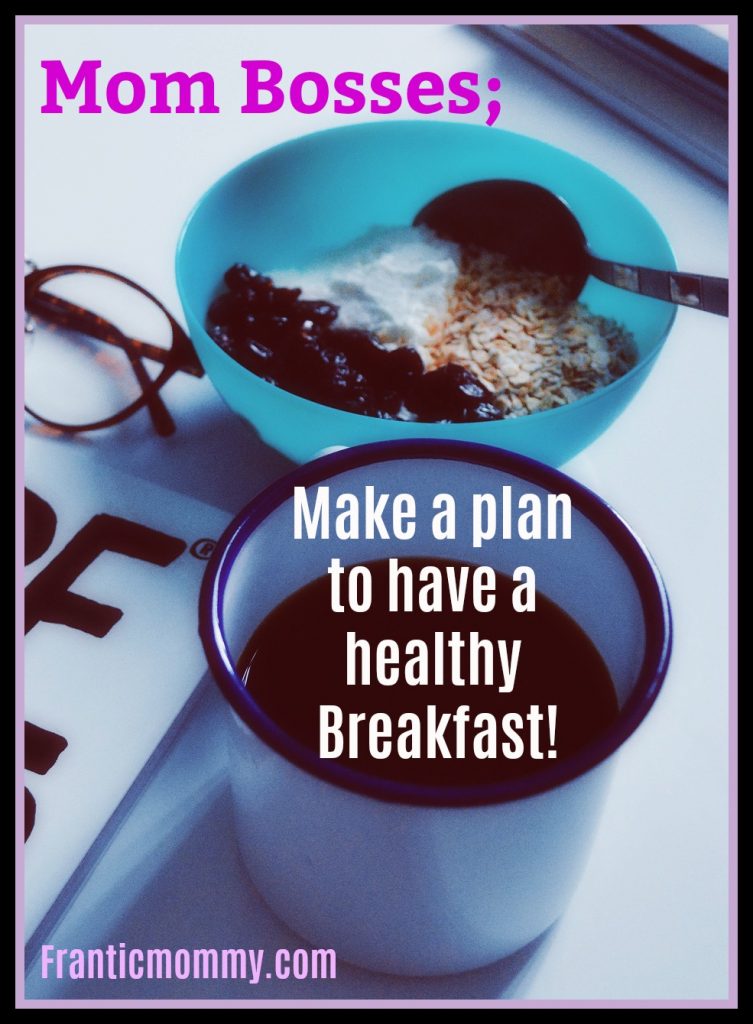 Bonnie Brost is a licensed and registered dietitian at Essentia Health. 
Essentia Health is guided by the values of quality, hospitality, respect, justice, stewardship and teamwork. From emergency care to convenient care, family care to speciality practice, Essentia Health delivers on its promise to be "Here With You" in the Brainerd Lakes Area.  Learn more at www.essentiahealth.org.