"The first time I tried to work from home full-time (years and years ago), I kind of failed at it."
Those are the words of one of my favorite WAHM gurus, Sagan Morrow.
Sagan went on to share the fact that she LOVED freelancing and working from home, but once she took the leap to freelance freedom she discovered that she didn't have the systems and strategies in place to maintain a stead living from. Temporarily, she went back to the 9-5, regroup, made the leap again is creating a new business from home that continues to flourish.
She brings up an EXCELLENT point within the sharing of her success story. Working from home if not all butterflies and unicorns and clients don't happily sprinkle you with fairy dust…or always pay their bills on time. Your newfound gig as a work-from-home pro can be especially difficult the first few months (or years) if you don't have the tools in place to help it fly right.
Thaleia Maher from Something2Offer and I have joined forces to co-create a series this month called What it Takes to Be a Virtual Assistant. She and I have had so many valuable discussions about being virtual assistants and working from home that we decided to get serious about this topic and create something that will really help readers understand what a VA is, and move forward in their quest to become one.
These are just a few things we will be covering on Franticmommy, and Thaleia's Something2Offer blog:
SO, today and I am going to share some of the Systems and Strategies to keep your Virtual Assistant on track and blooming.
Systems
As a work-from-home pro, I discovered very early on that I needed to be hyper-organized and stay way AHEAD of deadlines. There's also a plethora of tools I use to keep my deadlines, scheduling, planning, billing and workflow on task. Here are a few of my favs:
AWeber Email Marketing: More than just an autoresponder, Aweber is a huge cog in the machine of your VA biz. Aweber has all the tools you need to send emails the right way and email is perfect for keeping your brand top of mind and staying connected with those who make a purchase, read your blog or meet you in person. And when you join the community where email automation began, you get access to all features and a team that's 100% devoted to your success. Aweber has email automation, templates and more that will help any business create and send beautiful, engaging emails in just a few minutes.
Freshbooks : Freshbooks it a pretty sweet accounting and invoicing site that makes both less painful. It's completely FREE for your first three clients. You can track expenses, create time sheets and log hours on projects. I really appreciate and use the Timer feature as well. It's a way to keep real-time records of when projects start and end. Bring up the Start/Stop Timer tab, pick what task you are performing for which client, and start the Timer. When your done, click "Log Hours" and it automatically logs your time for you to share with that client for later billing.

Trello:  Trello is a free tasks/project management application that can teams or businesses keep projects organized and flowing in real-time. I LOVE Trello and use it for the majority of my clients. I talked about Trello at length in this previous blog post and if you are a blogger, team leader, or virtual assistant this application is totally worth looking into.
BlueHost  Website hosting, where you buy domain names, ideal for any type of site. BlueHost also makes it sure seamless and easy to start a WP.org blog. You can buy your domain name, buy hosting, start your WordPress blog and even have a matching email address in place in less than an hour.  A very reliable service, the BlueHost customer service ninjas have saved my bacon on many occasion. I've used both GoDaddy and HostGator and I much prefer BlueHost.
Hootsuite: Skype may be your BFF, but Hootsuite runs a close second. Hootsuite is a social media dashboard that allows you to connect to multiple social networks from one website. This free platform allows you to schedule Tweets, LinkedIn updates, Facebook posts, and now even Google+ updates way in advance leaving you free to do other things…like sell stuff or take care of clients. HS is free, but there are upgrades for-pay versions as well. http://signup.hootsuite.com/signup-pro/

PicMonkey: By now you should know that images RULES social media including blogs. Images catch the reader's eye and raise the chance of engagement by as much as 44% (Source: ROI Research) Photos and images on Facebook generate 53% more Likes than the average post. (Source: HubSpot). Creating fun and "share-able" images is quick and easy with PicMonkey and their basic account is free. I love this site because it is a simpler alternative to PhotoShop for creating eye-catching images with text that tell a story, pique interest, and pull the reader in to want to know more. If you want to more of about Picmonkey, my Creating Awesome and Shareable Images with Picmonkey pdf guide and tutorial is only 99 cents right now is a wealth of information of getting started and making the best use of this free tool.
Optin Monster:  A WordPress plugin, OptinMonster, the most powerful customer acquisition and lead-generation solution for businesses. OptinMonster allows you to convert visitors into subscribers and customers. It enables you to create professional designed optin forms without writing a single line of code in 60 seconds flat. Build, publish, and test great looking optin forms that are guaranteed to maximize your subscriber growth and lead generation efforts.OptinMonster integrates with MailChimp, Aweber, ConstantContact, MadMimi and more.
Basically it is a super fabby way to create eye-catching pop-ups on your site that don't annoy, but do convert. LOVE this tool!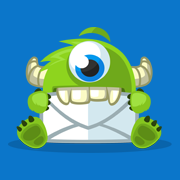 Bullet Journaling is something I discovered by accident is it is a ridiculously easy system for keeping track of To Dos, goals and tasks.
The Bullet Journal is really more of a system than a product and it can be tweaked to fit just about any lifestyle. At its simplest form, all you need is a cheap spiral notebook. I personally began Bullet Journaling by using a yummy hardcover quadrille pad-style book that I scored for free at a blogging conference. Basically, you can adopt the system (outlined here) in any notebook of your choosing.
Strategies
When I think of business strategies, I think of things I can do for business success. It's the daily tactics and habits that I do that keeps my biz growing and evolving. My THREE  biggest and bestus tip that I can give to any solopreneur are:
Stay AHEAD of deadlines. Procrastination is the enemy
NEVER stop prospecting. Even when you are lose-my-mind-busy, spend time prospecting for new business opportunities or clients every day.
Never stop LEARNING. When you are a business and are you own boss, the learning new things never ends. What you know not only makes you a better business owner but a better service provider as well.
One of my favorite place to prospect new business is Upwork.  UpWork has been one of my "honey holes" for quality work for years. Formerly Elance, UpWork is a bidding site that allows you to use your mad skillz to bid on opportunities to write for clients. UpWork also has an app which I truly have come to rely on and love. It keeps me in close connection with clients and potential clients since my iPhone is with me wherever I go. There
are a couple of downsides to Upwork though. One is the slew of bottom feeder clients who want freelancers and bloggers to write for ridiculously low rates (it's gotten better tho) and also the fact that UpWork tales 20% of your pay until you reach $500 (then it drops to 10%). But all-in-all it is still a great place to score some work!
Training and Learning Sites
VA Solutions: An excellent Resources for new, or current Virtual Assistants. I get asked A LOT what training I need to become a VA. I can promise you, the training never stops. I am constantly taking courses and classes that will help me be a better VA. Virtual Assistant Solutions is a never-ending treasure-trove of kick-butt good training. Founder Tawnya Sutherland runs a tight ship and I am a huge fan :).  Sign up or get started HERE.
WAHM.com: Great resources, articles and job forum for all sorts of work at home professions.
VANetworking.com: VA Networking is the premier place to go for the training you need to be a VA. Owner Tawnya Sutherland has built an amazing business that strives to create community among VA's and offer the education virtual assistants need. She also offers a VBSS  Virtual Business Startup System which I highly recommend to anyone serious about creating a profitable VA business.
VAClassroom.com: Another great resource for ongoing education and training for VA's.
Alicia Jay from New VA Advice: Being a Virtual Assistant is something is highly recommend for someone looking to work from home and earn a steady income. Being a VA is part of my personal Multiple Streams of Income and Alicia is someone I have looked to for advice and support for years.
Now go forth and be fabulous!
ONE MORE THING! Grab this freebie too!
Tons of "getting started" info from what kind of gear will you need to where are the best places to find clients. Did I mention it was free?
Best of luck to you in your new quest!
---
My self-published books!